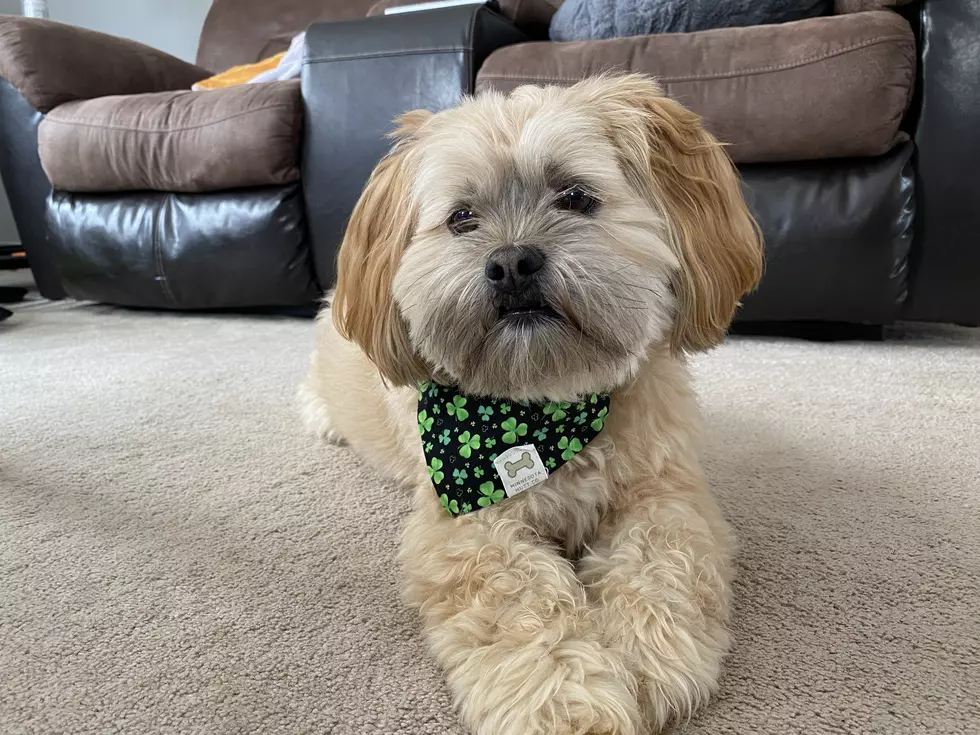 My Tri-County Humane Society Adoption Success Story
Abbey minke
On March 22nd, I celebrated the four-year anniversary of meeting my dog Norman for the first time.
He was brought into Tri-County Humane Society on March 21st, 2017 with another dog by a neighbor of his original owner. The owner had declining health and was unaware that they even had dogs. Norman and his friend were so matted from a lack of grooming that they had to be shaved down to the skin. They were rail-thin, and knowing my dog now, I can look back and say that he was nothing but pure nervousness. He didn't know what it was like to be taken care of properly.
Tri-County Humane Society brought Norman (then named Scrappy-Doo) into the radio studio the morning of March 22nd, to share his story on our sister station (Mix 94.9) in hopes of finding him a home. I walked into work and heard there was a dog in the studio and had to go say hi. The second I saw him and he was put in my arms I knew that he was my dog and coming home with me.
I texted my fiance who was still asleep and said, "I put a deposit on a dog. You can meet him before we bring him home, but he is going to be living with us." Norman had to go back to TCHS so they could neuter him and make sure he was healthy enough to go to his new home, but two days later I loaded him into my car and we started our new lives together.
As for his friend that came in with him, he was picked up from the shelter by his new owners at the same time I picked up Norm. The lovely people that were picking up his friend were so excited and told me all about the fun treats and toys they had picked up for him.
Ever since he came home, my little rescue mutt has been the highlight of each and every day. He settled into his new life in our home right away, establishing his favorite place as the corner of our walk-in closet, which I quickly turned into his "dream corner", aka I loaded it up with cozy blankets and pillows. He loves hauling around stray socks and hair ties, and if he had his way we would go to the lake every single day. He also tolerates me making him homemade Halloween costumes every year.
I can't thank Tri-County Humane Society enough for all they do for animals in need of good homes in the St. Cloud area. They are the reason I have my best friend, and I'm just one of many people who can say that. Thank you TCHS team for all you do for the animals in the area. You are true heroes.
10 Animals in Minnesota That Can Predict the Weather