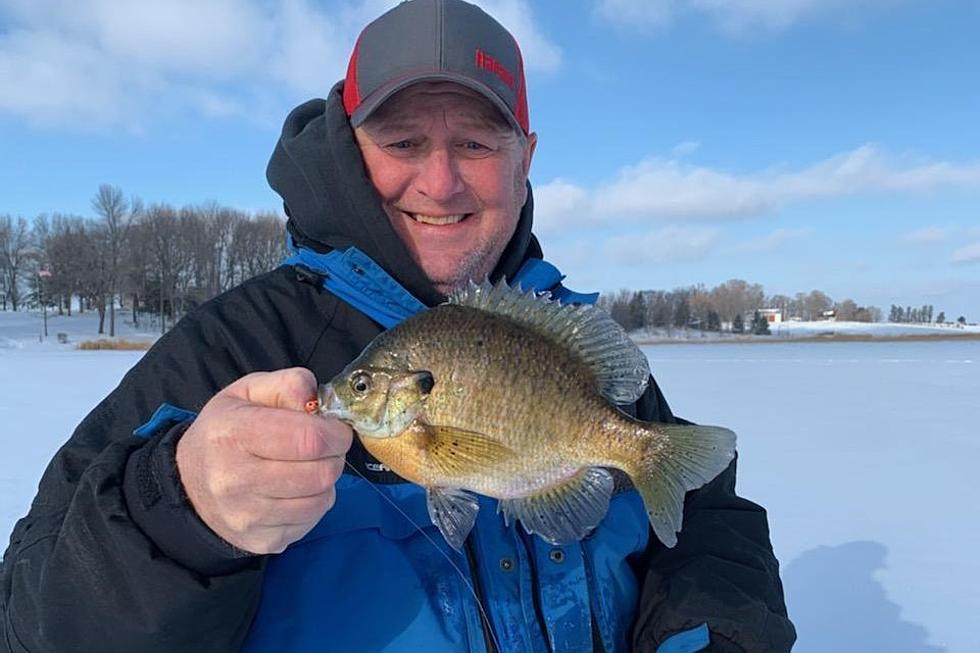 Not Done With Ice Fishing Yet but Transition is Coming
photo courtesy of Glen Schmitt
Ice fishing season isn't done yet but the transition is coming.  That according to Glen Schmitt from Outdoor News.  He says the rain we had this week has led to some real slippery conditions on lakes in Minnesota.  Schmitt indicates wheel ice houses don't have to be off area lakes in Minnesota until March 6 but because of ice conditions he wouldn't be surprised if people pulled them off earlier.
Schmitt says ice conditions change quickly especially this time of year with the sun gaining in power.  He says unless he knows there is 15 to 20 inches of ice he'll be using a 4-wheeler to get around the ice.  Fish are starting to transition according to Schmitt.  He says crappies and blue gills who were spending winter in basin areas are moving to swallower water.  Schmitt suggests starting your search in shallow water and moving to deeper water if you don't find success in the shallows.  He says walleyes are kind of same thing but also suggests fishing in low light times early in the day and late in the day.
The 2nd annual Catfish Fest last weekend was a success on the Horse Shoe Chain of Lakes near Richmond.  Schmitt says people came from all over the area and from other states.  He says a 15-pound channel catfish won the contest and many catfish that were 12 pounds and more were caught.  Schmitt suggest the event is really turning into a party but not at the level the eel pout festival used to be a party in Walker.
If you'd like to listen to my conversation with Glen Schmitt it is available below.
Avon, Minnesota...in Pictures