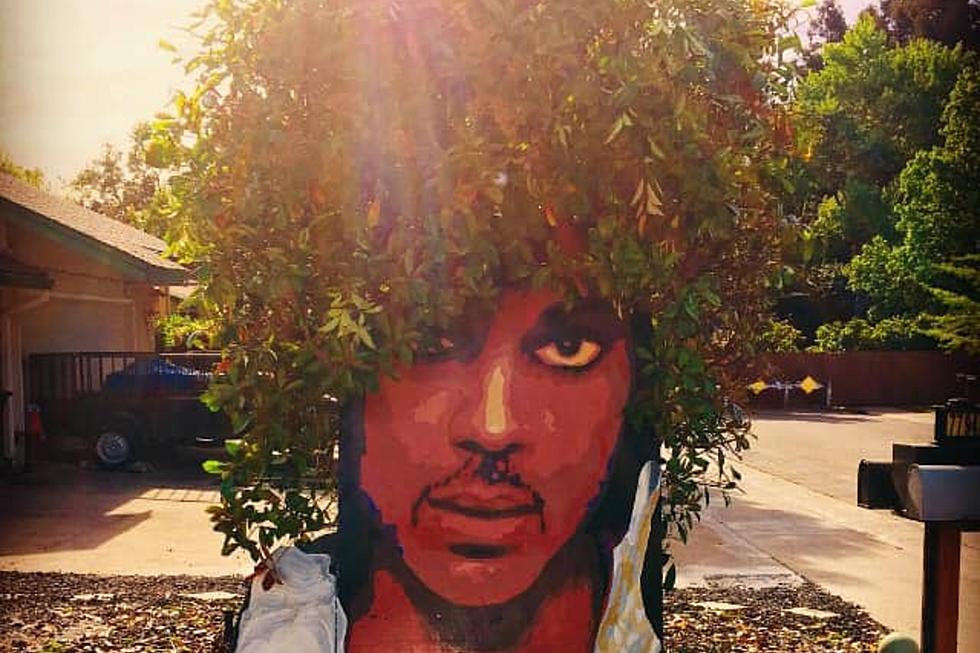 [PHOTO] Cali Artist Turns Tree Into Prince Mural
ChristineAArt via Facebook
A California artist has turned her tree into the Purple One himself!
For the past three years, a California artist and her husband have shaped their tree to look like Prince.
In 2016, Christine Stein of Citrus Heights, CA posted a photo to Facebook of a mural of Prince. His hair had been shaped by a tree on her lawn.
This week, Christine -- an artist and winner of Best of Sacramento 2018 by SacTown Magazine -- again posted a photo and update to Facebook.