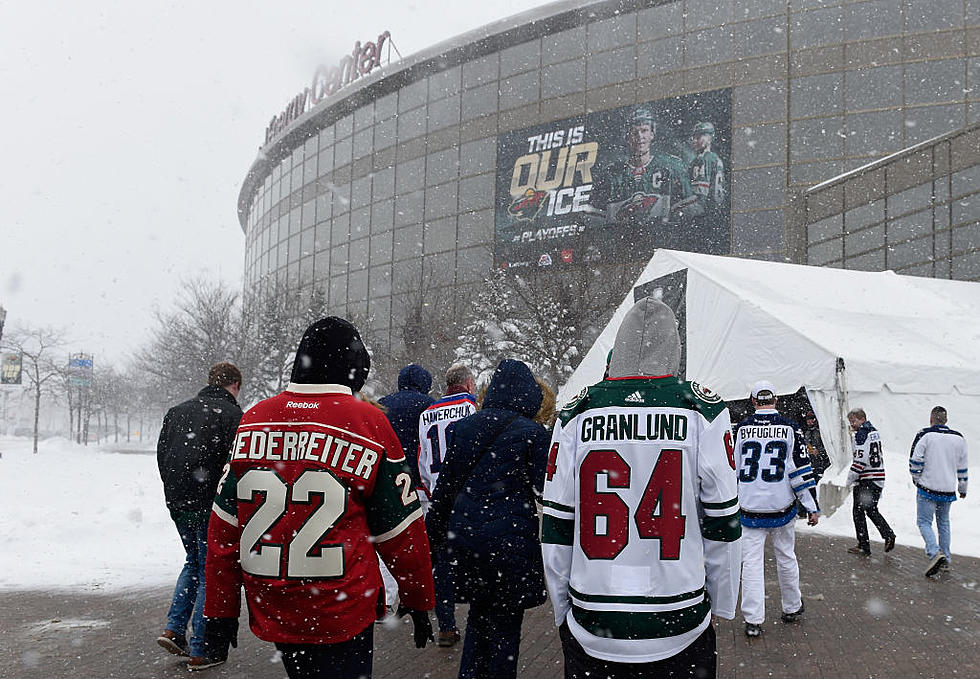 Reminder: Ticketing for all MN Wild Home Games is Digital Only
Getty Images
The announcement was first made back in August, but with the preseason kicking off this week, here's a reminder.
If you're headed to a Minnesota Wild home game this season, make sure you bring your phone with; tickets will all be digital only.
Back in August, the NHL announced that the Wild would be transitioning to mobile entry only for all home games at the Xcel Energy Center for the 2019-2020 season. Fans will be able to access their tickets on Apple, Android and Google devices.
"Digital ticketing is safer, more convenient and allows for more flexibility in handling their tickets," said Maria Troje, Vice President of Customer Service and Retention. "Fans just need to bring their phones to easily get into Xcel Energy Center to enjoy a Wild game this season."
Season ticket members will be able to continue utilizing their 4Ever Wild Card for home games.
For more details on how to access and use digital tickets, visit here.
Tuesday, September 17 is the Wild's first preseason home game against the Dallas Stars. The Wild's first regular season game is October 3 away against the Nashville Predators.