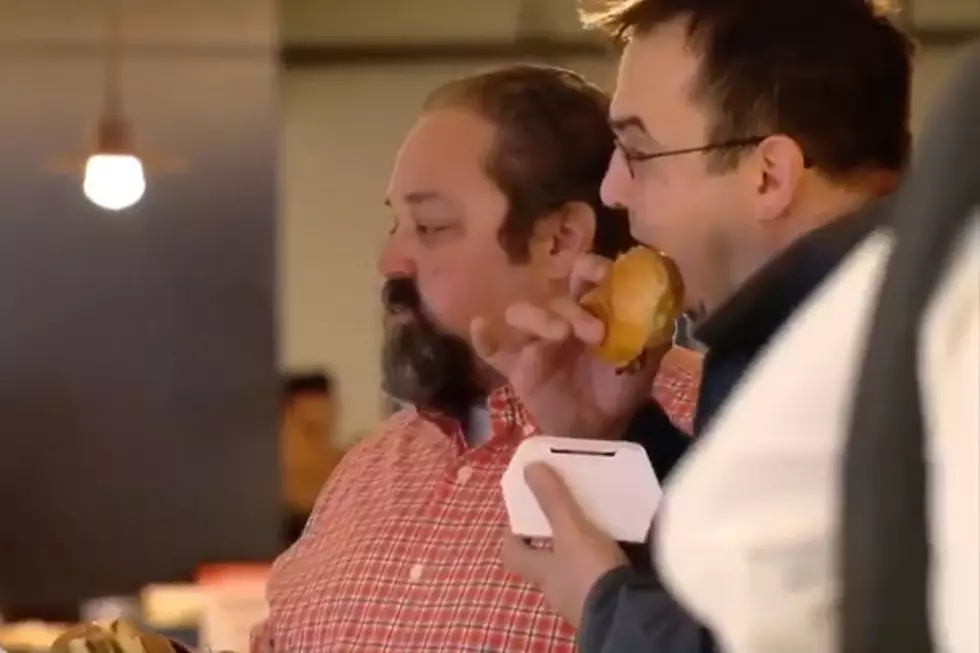 "Reverse Eating Cams" are a Thing, and They're Gross [WATCH]
Barstool Sports via Facebook
It wouldn't be uncommon to see someone on the jumbotron at Target Field stuffing their face with a hotdog or at US Bank Stadium chowing down on nachos.
Scenes like those are common at sports arenas; it's part of the culture. What's less common -- and more disturbing -- is the relatively new "reverse eating cam."
Last season, the Milwaukee Bucks -- according to Foxnews -- introduced videos of fans as they eat their food in reverse. In other words, it looks like people are regurgitating their food. And it's kind of disturbing.
Naturally, people had a heyday in the comment section:
"Why do they have to do Wisconsin like that?" sobbed one person.
"The only way we can lose weight in Milwaukee." joked another.
"Ever watch firefighters saving people from fires in reverse? You're welcome." offered a third.
"I couldn't watch the entire thing. Grossed me out," basically sums it all up.
What do you think -- weird or not?