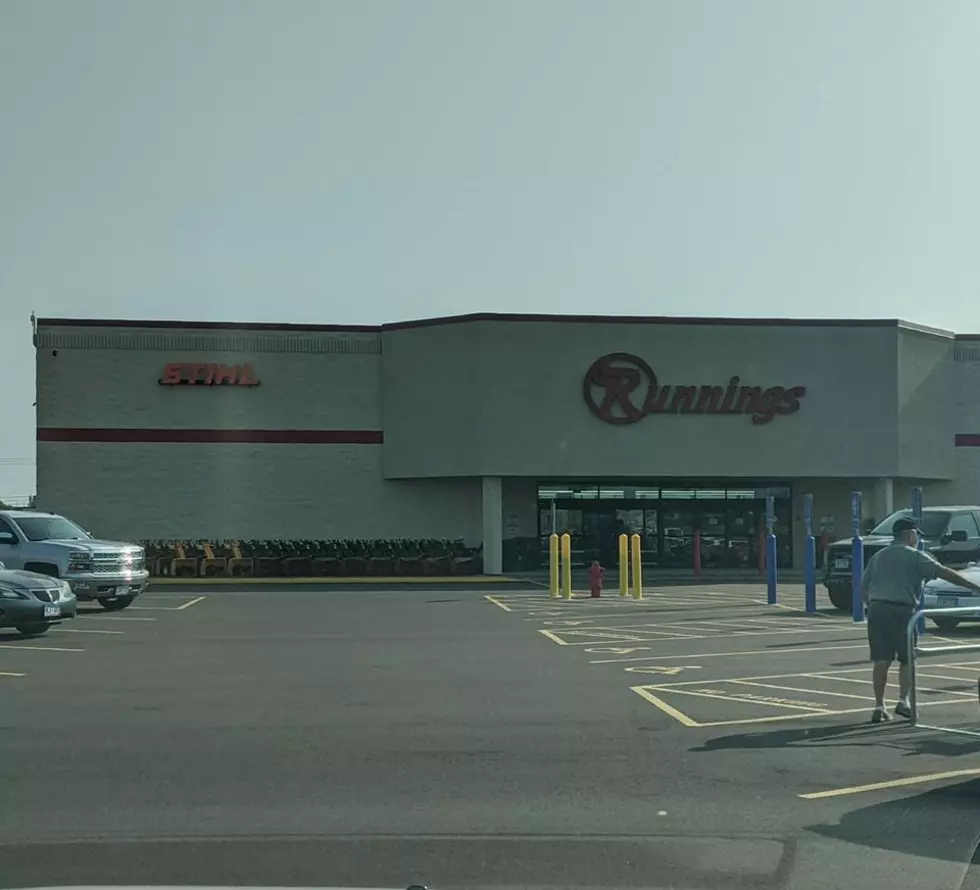 Runnings in St. Cloud Now Open
Laura Bradshaw
Runnings in St. Cloud is now open.  When I checked their website, it just says that they will be opening in September.  Apparently it's open now.  So, we went and toured the store.  Just to see what it was like.
What we found out is that it's basically like any other fleet supply store.  So, people who live on the East side of St. Cloud, or travel into St. Cloud from that area of the world, will find an option on that side of town instead of totally on the other end of St. Cloud.
Enter your number to get our free mobile app
They did also have a couple of other things that we tried.  Some beef jerky and other items from Iowa Smokehouse.  Little bit of a kick, but not too bad at all.  If you are in need of a snow blower for the Winter, they have a lot of them.  I mean, A LOT!  And in several price ranges.  Like there is really something for every budget.  I'm thinking it might be time to upgrade our snow blower.  How long are those supposed to last, anyway?  I feel like we keep buying ones that aren't a very decent brand... or unreliable.  It should last for years... a lot of years, right?
If you are looking for any sort of clothing, hunting and/or fishing gear, and even some Christmas decor, they have that too.  Seems a bit early for that type of thing, but whatever.
Just to even check it out... head on into Runnings.  Now open on the East side of St. Cloud in the old Shopko location.
8 Reasons Halloween Should Still Happen in Central Minnesota