You always save with The Value Connection and hundreds of values every single day. Here are some more extra-special limited-time savings, available at our website, over the counter at our retail outlets or by calling us at 320-258-SAVE.
---
HERE'S WHATS ON SALE
---
LIMITED TIME SPECIAL (WHILE SUPPLIES LAST)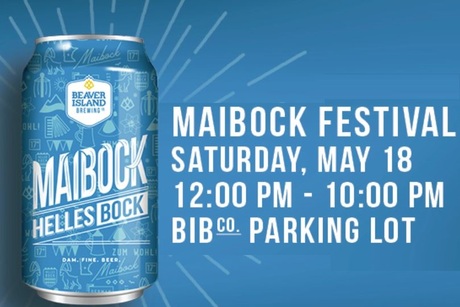 MAIBOCK FESTIVAL AT BEAVER ISLAND BREWING CO
Enjoy Beaver Island Brewing Company's Maibock Helles Bock and their other brews during St. Cloud's premier 4TH Annual Maibock Festival. Stein Hoist contests will be held at 3:00 PM and 6:00 PM with great prizes to the top finishers, including $100 Beaver Island gift cards to the first-place winners. There will be Beaver Island and Manea's Meats beer brats, Backwards Bread Company Bavarian pretzels along with beer cheese sauce for dipping from Jules Bistro. Fun games to play, German music from the Chmielewski Funtime Band, Da Wurst Polka Music and Accordian music by Nathan Neuman! Recommended parking in the Lady Slipper lot, the St. Cloud City Hall lot, the Capital One ramp or on the street (remember, on weekends you don't need to plug the parking meters!) Get more information at www.beaverislandbrew.com/maibock. Tickets are limited, and if you wait to purchase them at the door they will be $15. So order now!
$10 Admission to Maibock Festival 5/18/19 at Beaver Island for $6.50
---
NEW ITEM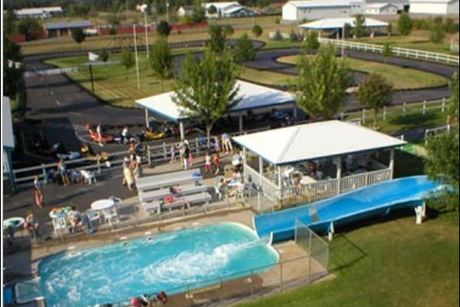 SUMMERLAND FUN PARK
Summerland's Park Hours - 11 a.m. - 9:00 p.m. Waterslide, Bumper Boats and Kid Kountry open Noon - 6:00 p.m. Open 7 days a week / Memorial Day weekend through Labor Day, Weekends in September- PARK HOURS MAY VARY and are subject to weather conditions. Summerland in Sauk Rapids.
Summerland Group Package good for 25 people for 3hours. Includes Unlimited Go-Karts, Mini Golf, Bumper Boats, and Water Slide. Please call ahead to reserve you time! (320)251-0940
$487.50 Summerland Group Package for $341.25
---
NEW ITEM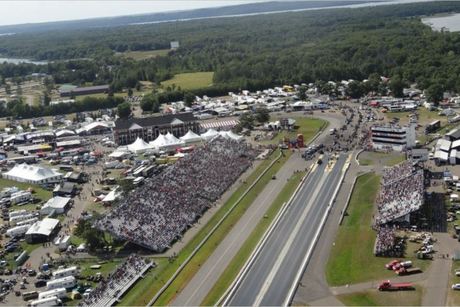 BRAINERD INTERNATIONAL RACEWAY
Brainerd International Raceway is the largest racetrack in the Upper Midwest and may offer the most diverse motorsports schedule anywhere. With a world-class drag strip and two road course configurations (one is 2.5 miles and the other is 3.1 miles), BIR hosts drag racing, road racing, endurance racing, Superbike racing, drifting and autocross competitions, cruising events, and car shows. It even has a small lake in the campground for watercross, where snowmobiles race on open water.
Check out all Upcoming Events at Brainerd International Raceway!
---
NEW ITEM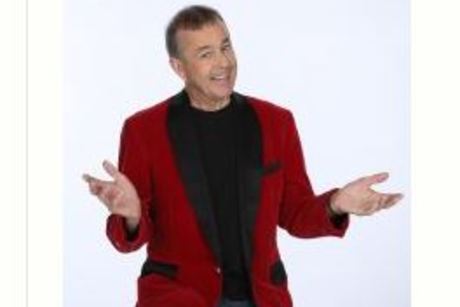 PARAMOUNT CENTER FOR THE ARTS PRESENTS: JIM STAFFORD
Jim Stafford has had one of the top theatres in Branson for the last 28 years!! He is a WORLD CLASS GUITAR PLAYER and one of the FUNNIEST COMEDIANS in the world. Put that with the fact that he is an incredible ENTERTAINER and you have a formula for ONE GREAT SHOW! Jim has had numerous NUMBER ONE HITS: "Spiders and Snakes," "My Girl Bill," and "Wildwood Weed," to name a few. He's had his own TV show, has been in movies and was a frequent guest on 'The Tonight Show.' Treat yourself to a wonderful afternoon or evening of entertainment.
$28 Admission to Jim Stafford 6/18/19 7:30p Show Only for $19.50
---
NEW PAINT N PARTIES!
PAINT IN PARTY
Your evening includes two hours of class and instruction time, 2 adult beverages (excluding premium drinks) and a shared appetizer--Please tip your server.  Supplies are included. No experience painting?  No worries!  Your instructor will guide you through, to help you create your very own masterpiece, in a fun and relaxed atmosphere. It's a fun night out with your girl friends and even a fun date night!
Check out all Upcoming Projects & Event Dates!
---
LIMITED TIME SPECIAL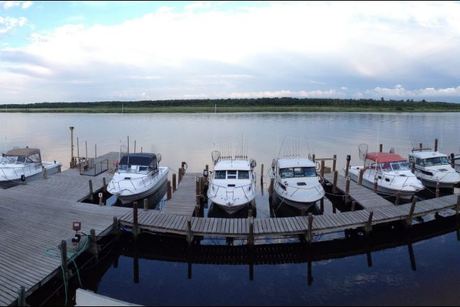 BALLARD'S RESORT
This summer guided Walleye fishing package for 6 is valid weekdays (no Friday or Saturday night stays).  This offer may not be used with any previous promotions or Walleye Connection tours.  Package is non transferable and not for resale. Ballard's accepts one of these special packages per week. Call for availability and reservations 218-634-1849. Two nights lodging in a three-bedroom cabin. Sleeps up to six people. Breakfast in the restaurant is included each morning. Cabin has kitchen with stove top, refrigerator & microwave. There is a private bath, living room and 2 single beds per bedroom. Also provided is cable TV, air conditioning, linens, towels, coffee maker, toaster, dishes, pots, pans, cooking utensils, daily maid service and outdoor charcoal grill.
$3270 Weekday Summer Guided Walleye Fishing Pkg for 6 for $1635
---
LIMITED TIME SPECIAL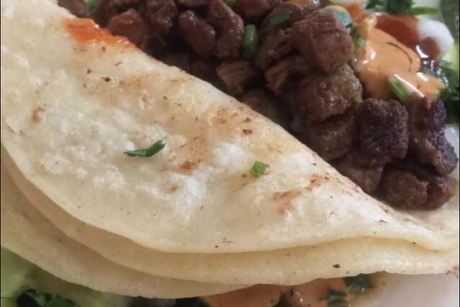 LA PERLA TAQUERIA Y MARKET
Fresh and flavorful food! This is the place to go if you're looking for authentic Mexican food with great service. Located in the Sundial Village in Waite Park.
$10 General Certificate for $6
---
LIMITED TIME SPECIAL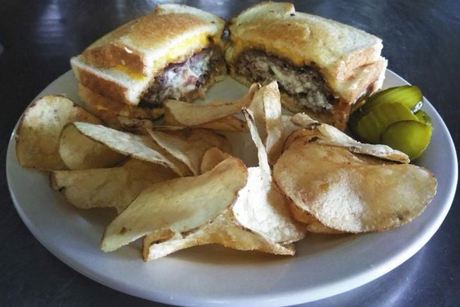 THIRSTY BUFFALO
Formerly Buffalo Bar and Grill- Serving the Wright County area for 20 years!! Live entertainment, karaoke, great fun and great food!  Stop by for lunch or dinner.  Choose one of their "Best in the West" burgers, specialty sandwiches, tortilla wraps, and much more.
$20 Certificate at The Thirsty Buffalo for $13
---
LIMITED TIME  SPECIAL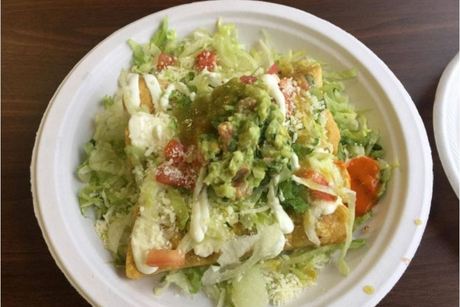 TAQUERIA LA CAMPECHANA
Taqueria La Campechana is the St. Cloud area's newest and most authentic Mexican restaurant.  Enjoy tacos, burritos and many other popular Mexican dishes-including the best carne asada, best Mexican torta sandwich and best torta Cubana you'll find in this area.  They also offer more unique traditional Mexican fare, like cow tongue, cow head, tripe and sopapilla and more.  If you want AUTHENTIC, this is your place!  Owned and operated by the same family that runs El Torito Mexican Market-both located in the Gateway Shopping Center, just north of Menards on 10th Avenue in Waite Park.
$20 General Certificate to Taqueria La Campechana for $13
---
 

LIMITED TIME SPECIAL
ROBERT'S FINE JEWELRY
Robert's Fine Jewelry is a premier full-service jewelry store with over 40 years experience.
Certificate toward a new jewelry purchase at Robert's. Not valid on repairs. Not valid on previous purchases or layaways. May purchase and use up to five certificates per customer, per purchase.
$100 toward jewelry purchase at Robert's Fine Jewelry --
LIMITED TIME  SPECIAL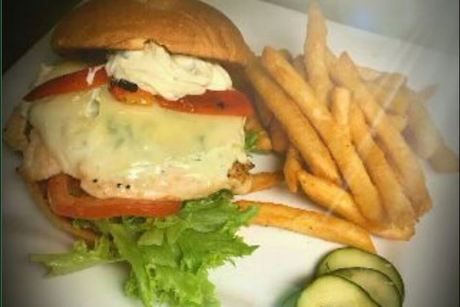 MC'S DUGOUT
MC's Dugout offers full lunch service, with some of the best sandwiches and salads in the downtown area!  Their fast and friendly service make it a great option for your next lunch.  The Dugout itself has a distinctive atmosphere, situated on the bottom floor of one of downtown's most venerable buildings.
$10 at MC's Dugout Bar & Grill for $6
---
LIMITED TIME  SPECIAL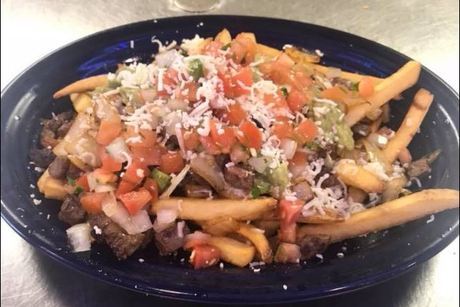 LOS ORTIZES' MEXICAN RESTAURANT
If you are looking for some of the best Mexican food around, stop by Los Ortizes' in Becker. It's a fun atmosphere with friendly service & did we mention their margaritas are amazing?!
$20 General Certificate for $12
---