You always save with The Value Connection and hundreds of values every single day. Here are some more extra-special limited-time savings, available at our website, over the counter at our retail outlets or by calling us at 320-258-SAVE.
---
THIS WEEK: HOME CLEAN-UP/FIX-UP SALE!


Prices in effect until noon, Tuesday, May 26th.

 

 

360 RENTS
$50 general certificate for just $29.

 

ARBORIST'S CARE AND LANDSCAPING
$100 general certificate for just $59.

 

C & D GRANITE
$1,000 general certificate for just $725.

 

EL-JAY PLUMBING & HEATING
$250 toward purchase and install of tank water heater for $150.

 

ERKENS WATER
$10 toward salt and related items for just $6.

 

FAIRVIEW GARDENS
$50 general certificate for just $37.
$100 general certificate for just $74.

 

FRESH START
$200 certificate toward residential deep cleaning for just $120.
$250 certificate toward move out deep cleaning $145.
$200 certificate toward one room painting for just $120.

 

HANDYMAN'S INC.
$50 general certificate for just $32.

 

HARDWARE HANK IN SAUK RAPIDS
$50 general certificate to Sauk Rapids Hardware Hank for just $30.

 

HENNEN FLOOR COVERING
$200 general certificate from Hennen Floor in Freeport for just $150.

 

KEVIN'S COUNTRYSIDE IN AVON
$500 toward lawn mower purchase $325.
$50 toward service for just $32.

 

M & H APPLIANCE
$100 toward service (not product) for just $65.

 

MARTIN'S WELDING AND FABRICATION
$100 certificate toward elevated fire pit for just $60.

 

MID-SOTA MOSQUITO AND TICK
$100 toward a mosquito/tick spraying for just $60.

 

PERFECT LAWN CARE
$89 lawn aeration for just $52.

 

SOLID RESULTS K-9
$70 one-hour service call for just $42.

 

WOODS FARMER SEED AND NURSERY GARDEN CENTER
$10 general certificate for just $6.

 
---
Central Minnesota Restaurant Listings
'Stay Home MN' continues in Minnesota. But we're still able to order carryout, curbside takeout and delivery from our great Central Minnesota restaurants.
Check out who is serving up lunch or dinner and how to get your grub by checking out our Central Minnesota Restaurant Listings. You can even click-through on some listing to go directly to Value Connection offers from those restaurants.
Try it -- and stop by often. We're constantly updating our database as restaurants offer more services and access.
---
IMPORTANT ANNOUNCEMENT ON SHOPPING THE VALUE CONNECTION DURING THE PANDEMIC
Due to the COVID-19 pandemic, our Value Connection locations at Miller Auto Plaza and Cash Wise Waite Park locations are temporarily closed until further notice.
Our Townsquare Media Value Connection location is open with adjusted hours:
Monday - Friday

: 8 am to 5 pm


Saturday and Sunday

: Closed
Our Townsquare Media front desk will be closed on
Monday, May 25th for Memorial Day.
Until further notice,
we're asking that you

order your certificates on our website at TheValueConnection.com OR call our Value Connection phone line at 320-258-7283. You can call and talk to a live person Monday through Friday, 8 am to 5 pm.

 
And at this time, we also recommend you choose to have your certificates mailed to you. It's free and it's easy!
We greatly appreciate your business, especially through this time of social distancing.
We'll continue to provide Central Minnesota with great deals on discount certificates for area businesses while also working under the guidelines of the Centers for Disease Control.
Thanks -- and be well.
-- The Value Connection Team
---
PRICE DROP WHILE IT LASTS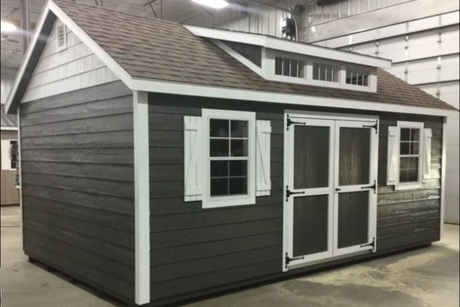 DAKOTA STORAGE BUILDINGS
12x20 shed with wood lap siding. See all the specs.
---
LIMITED TIME SPECIAL
OUTLET RECREATION
No cash value with this certificate. Must reserve rental at Outlet Recreation Clearwater location. Call to reserve and ensure availability.
Certificate towards camper, RV rental or purchase at Outlet Recreation -- $500 value for just $325.
---
NEW ITEM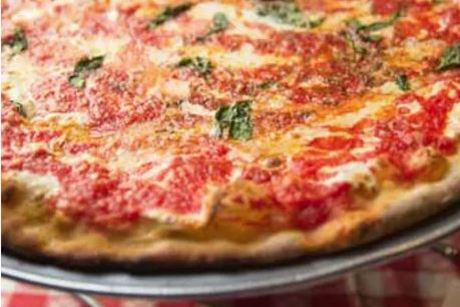 SAM'S PIZZA PARLOR
Sam's Pizza Parlor serves Avon and the immediate surrounding area. Sam's offers a variety of traditional pizza options, but they also "think outside the (pizza) box" with unique pizza offerings like the bacon cheeseburger pizza, spicy chicken, breakfast pizza, chicken alfredo, the herbivore, the Avon German pizza and more! Plus, gluten-free and cauliflower crust pizza options are available. They have daily specials, plus they also offer wings, a variety of sides including toasted ravioli, jalapeno cheese curds, mozz sticks and more. Kids pizzas, dessert offerings and beverages are all on the menu, as well. Sam's offers free delivery in a limited area round their location on Blattner Drive, just off I-94 in Avon.
$10 certificate or Instant Voucher for just $7.
---
NEW ITEM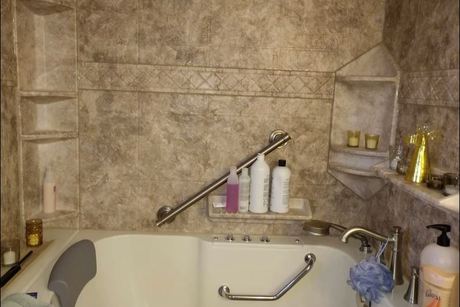 AFFORDABLE WINDOWS AND CUSTOM BUILT SOLUTIONS LLC
Windows, doors, bathroom remodeling and more. More than just windows, they are the affordable way to complete your next home project.
$500 certificates or Instant Vouchers for just $350.
$1,000 certificates or Instant Vouchers for just $700.
---
LIMITED TIME DEAL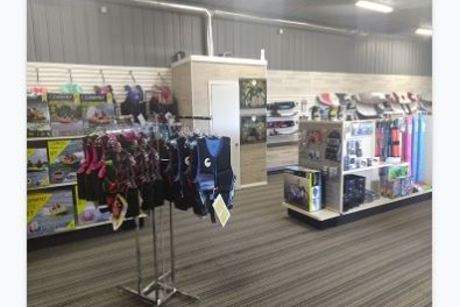 LAKELIFE SPORTS
Clyde, owner of Lakelife Sports in Richmond, is an experienced wake boarder and skier. His love with water sports and the happiness it brings to people made him want to open this store. He wants to bring more enjoyment to everyone - one summer at a time.
---
LIMITED TIME DEAL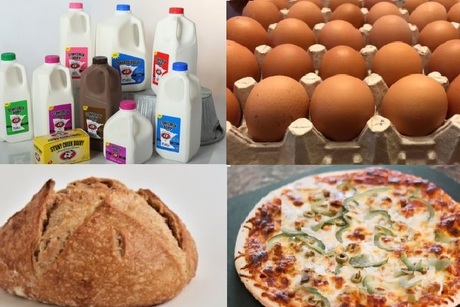 DAIRY2U
Dairy 2U operates in the spirit of the old "milkman," as they deliver dairy products and other "staples" right to your home or business. They offer high-quality Stony Creek milk, cream and butter. This established 800-head dairy operation near Melrose controls all aspects of their operation to maintain the highest levels of quality. Their cows are all grass fed and all of their products are non-GMO. You can also use your gift card to order organic brown eggs, various types of bread from Backwards Bread Company and Harry's frozen pizzas. If you go to your neighborhood grocery store to get a gallon of milk or a dozen eggs you'll have to walk all the way to the back of the store to get them. That store layout is by design, as grocery operators hope as you pass all these other items that you'll end up making other purchases. Avoid spending money on things you don't want and skip the hassle of driving the store. Dairy 2U makes twice-a-day deliveries in the St. Cloud metro area. If you own or manage a company consider having Dairy 2U do regular "drops" as a time-saving service to your employees.
---
LIMITED TIME DEAL
BOULDER TAP HOUSE
Treat yourself to dinner the way it should be, with burgers, drinks, wings and friends at Boulder Tap House. Dig into local favorites with appetizers, legendary wings and giant specialty burgers with hand-cut fries.
---
LIMITED TIME DEAL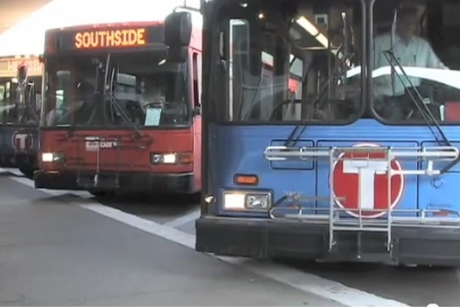 METRO BUS
Metro Bus can get you where you need to go. This fixed route 31-day pass gives you unlimited ridership.
$47 regular bus pass/ticket from Metro Bus for just $34.
---
LIMITED TIME DEAL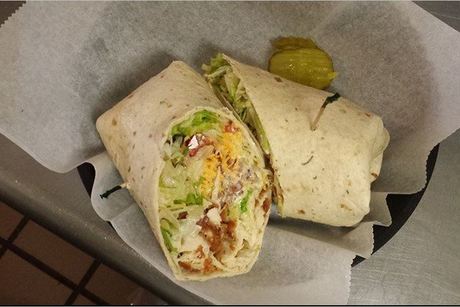 TRAPPER'S PUB & GRUB
Grill open daily from 11am to 1am. Take-outs always welcome. Trapper's Pub & Grub in Farming.
---
LIMITED TIME DEAL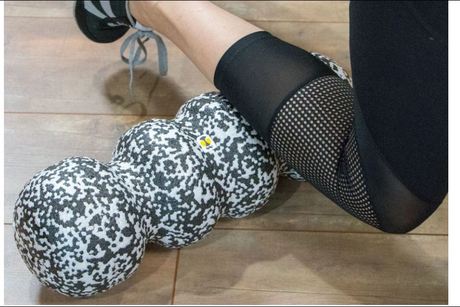 ROLLGA
The Black and White Panda Foam Roller is the softest and least dense of the Rollga foam rollers (35% softer than the Rollga standard foam roller.) Rollga foam rollers offer improved activation and recovery. They stimulate oxygen rich blood flow and improve muscle mobility and flexibility. Their ideal and patented contours fit your body to reach and target muscles while avoiding bones and tendons. 18'' length and ultra lightweight make for easy travel. Professional grade heat sealed EPP foam that is easy to clean, doesn't lose form, and can hold over 2000 lbs.
Rollga Panda Foam Roller -- $39.99 value for just $22.
---
LIMITED TIME DEAL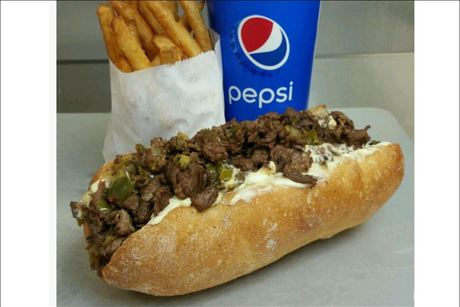 GRILLED CRAVINGS AND QUALITY ICE CREAM
Grilled Cravings & Quality Ice Cream offers quality, flavorful food at prices that are affordable. They offer burgers, hot dogs, specialty sandwiches like the best Philly steak you'll ever have, and Philly chicken, gyros, fish tacos, salads and sides & more…plus, as their name implies, high quality ice cream for that special treat! Everything is made fresh to order. In early 2020 they opened a brand new indoor seating area for your enjoyment. They also offer drive-thru service and there is also outdoor table seating for the warm weather months. They're located in St. Joe, just off County Rd 75.
$10 certificate OR Instant Voucher for just $6.
---
LIMITED TIME DEAL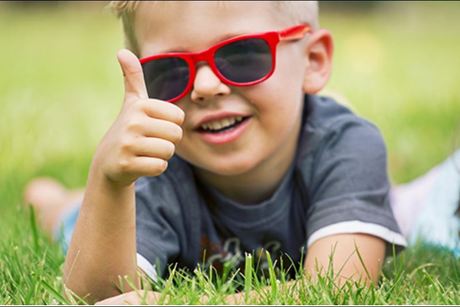 EHLINGER LAWN SERVICE
Ehlinger Lawn Service has been providing exceptional professional lawn care to Central Minnesota residential and commercial accounts since 1996. They welcome the opportunity to serve you. Contact them today to see how they can provide the reliable service to make your life easier. This half certificate special from the Value Connection is only available for a limited time.
$100 toward seasonal package -- mosquito control or fertilizing -- for just $50.
---
NEW WAY TO SHOP THE VALUE CONNECTION!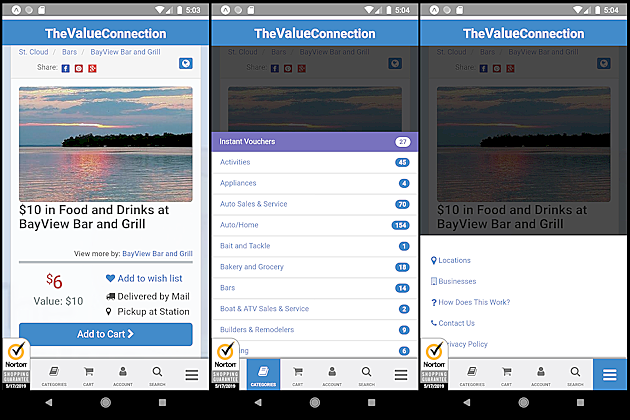 Shop easier with our NEW App! Available now for both Apple & Android phones!
---
FOLLOW THE VALUE CONNECTION ON FACEBOOK & TWITTER
Follow The Value Connection on Facebook and Twitter! Stay up-to-date on our newest items, limited time specials, on location events and more.
---
Here are several ways to order from The Value Connection:
-- Shop online at TheValueConnection.com. We'll mail certificates to you.
-- Call 320-258-SAVE (320-258-7283) to place your order. We'll mail certificates to you.
-- Buy and pick-up certificates at one of our retail outlets:
Value Connection Headquarters for Townsquare Media at 640 SE Lincoln Avenue, Monday-Friday 8-6, Saturdays 9-1. Monday-Friday, 8 am to 5 pm during Pandemic
Miller Auto Plaza at 2930 2nd Street South in St. Cloud, Monday-Friday 9-9, Saturdays 9-6.  

TEMPORARILY CLOSED DURING PANDEMIC

Cash Wise Waite Park at 113 Waite Ave S in Waite Park Monday - Saturday 8:30-5 & Sun 10 - 3 (Closed 12:30p - 1p for lunch daily)   TEMPORARILY CLOSED DURING PANDEMIC
---
Sign-up for our Value Connection Newsletter!
We'll deliver weekly specials on Monday mornings and weekend specials on Friday mid-day!
*

 Email

*

 First Name

*

 Last Name

*

 Zip

*

= Required Field
Email Marketing You Can Trust