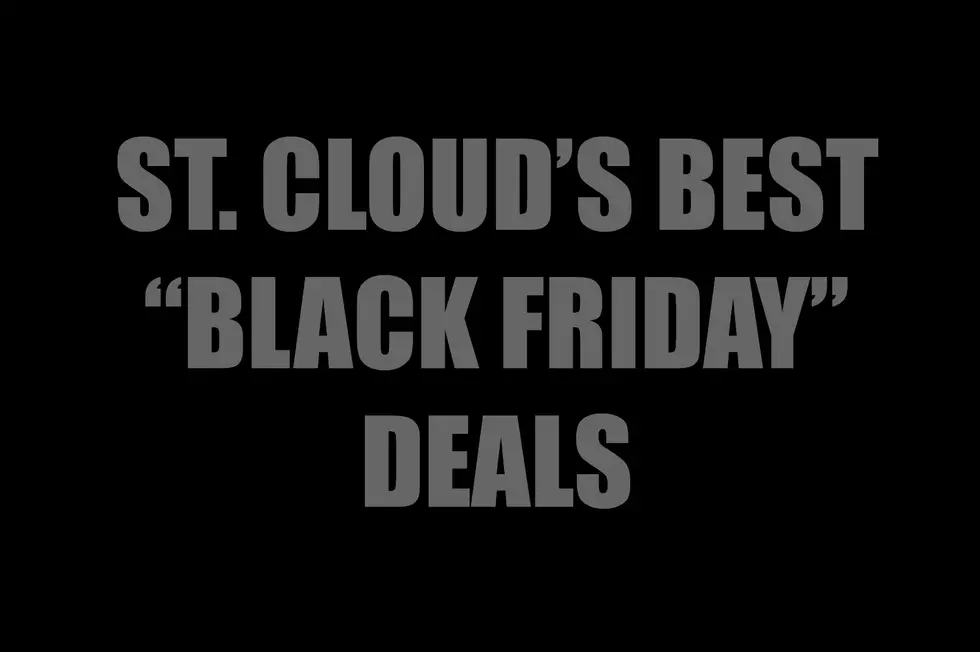 St. Cloud Area's Leaked Black Friday Deals
Best Black Friday Deals in St. Cloud
Black Friday is the official kick off to your holiday shopping. You need to have a plan before hitting the area stores, so here's where you'll want to start to save some big $$.
It used to be that Black Friday ads were leaked and you had to know where to search for them. Now, retailers seem to just come right out with it, instead of waiting for the Sunday paper to come out with their ads. Wallethub has gathered the Black Friday ad scans for a bunch of retailers that happen to be right here in St. Cloud.
Here are the St. Cloud area "big box" retailers that have the biggest discounts for this year's Black Friday:
Kohl's (66.32%)
JCPenney (66.30%)
Shopko (55.93%)
Sears (50.09%) - Note: they just closed at Crossroad's Mall
Macy's (45.58%)
The average Black Friday discount is 37%. If you didn't save that much at a "Black Friday" specific event at a retailer, then you likely fell into what they call a Black Friday trap.
The following large retailers are also having big Black Friday deals (just not as deep in discounts as listed above):
Best Buy
Walmart
Target
Ace Hardware
Staples
Office Depot
Office Max
Dick's Sporting Goods
Walgreens
Lowes
Mill's Fleet Farm
True Value Hardware
32 Below
If you've ever tried to venture out and get Black Friday deals, don't bank on being able to get everything on your list. Many of the HUGE discounted items are a limited quantity and sell out very fast. The best plan is to pick a couple things you really want and plan to get in line early to get them. If you have a group of people then split up and have others grab your item from another store they are planning to go to. Many people have made it a tradition to stand in line starting Thanksgiving evening, waiting all night for the store to open. You can bet this will be happening here in St. Cloud.