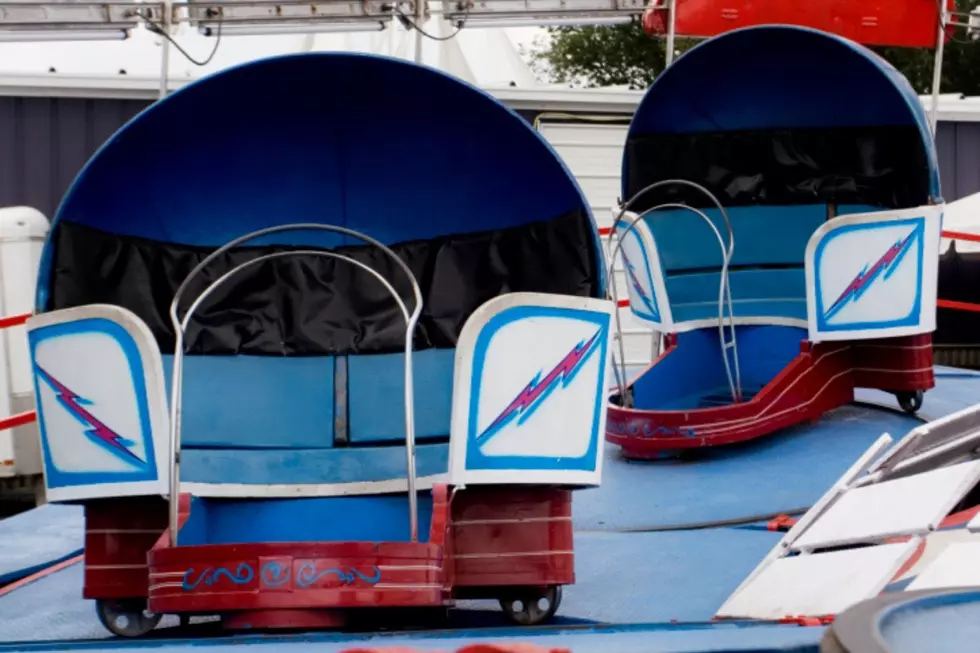 The Tilt-A-Whirl Was Invented in Faribault, Minnesota
Bob Kupbens/Getty Images
A summer without fairs and festivals has me missing something I never thought I would: carnival rides.
Typically I'm the person at the fair to grab some fried food and socialize. Spinning around and around at top speeds until I feel sick doesn't normally appeal to me. But this year just the chance to have the opportunity to do that sounds amazing.
I was looking into the cost of buying carnival rides for my backyard and stumbled upon a piece of history I didn't know, the Tilt-A-Whirl was invented right here in Minnesota.
Herbert Sellner invented the Tilt-A-Whirl in 1926 at his Faribault, Minnesota, home.In 1927, the first 14 Tilt-A-Whirls were built in Sellner's basement and yard. Sellner Manufacturing opened its factory in Faribault and the ride debuted at the Minnesota State Fair.
The earlier versions of the ride were made of wood, had nine cars, and were powered by gas motors. The ones we see today are made of aluminum, fiberglass, steel, and have seven cars and are powered by electric motors.
The old ones are nothing to turn up a nose at. The oldest Tilt-A-Whirl in operation is one of the 14 from 1927. It travels with Tom Evans United Shows in the Midwest.
If you are looking to purchase a Tilt-A-Whirl, which was what sent me down this rabbit hole in the first place, they run upwards of $300,000. At that price, I will just wait for the return of carnivals in 2021.
Enter your number to get our free mobile app
It's Canceled This Year, But Here Are 11 Things You Need to Make Your Own Moondance Festival