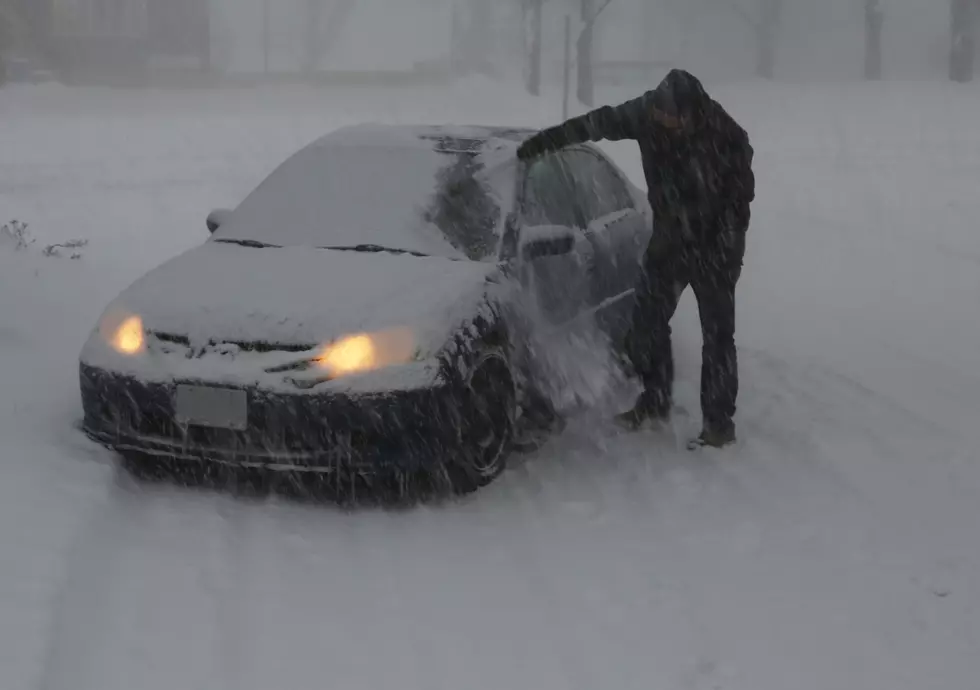 Winter Weather Advisory Today
ca2hill/ThinkStock
The National Weather Service has issued a Winter Weather Advisory for portions Central Minnesota in effect through 7:00 tonight. The advisory includes Kandiyohi, Meeker, and Wright Counties.
Two to four inches of snow is expected across the area. Plan on slippery road conditions that could impact the evening commute, so allow for extra time to reach your destination.
A Winter Storm Warning is in effect today across the southern third of the state, including the cities of Albert Lea, Marshall, Mankato, and Worthington.
Plan on slippery road conditions. Patchy blowing snow could significantly reduce visibility. The hazardous conditions could impact the evening commute.
From the National Weather Service this morning: Snowfall amounts today and tonight will range from 6 to 8 inches from Hutchinson to the southern and western Twin Cities suburbs and Mankato to Faribault and Albert Lea. These totals do not include what fell last night.
Slow down and use caution while traveling. The latest road conditions can be obtained by calling 511. Road conditions can also be found at 511mn.org.
9 Things to do With Baking Soda That Are NOT Baking Related