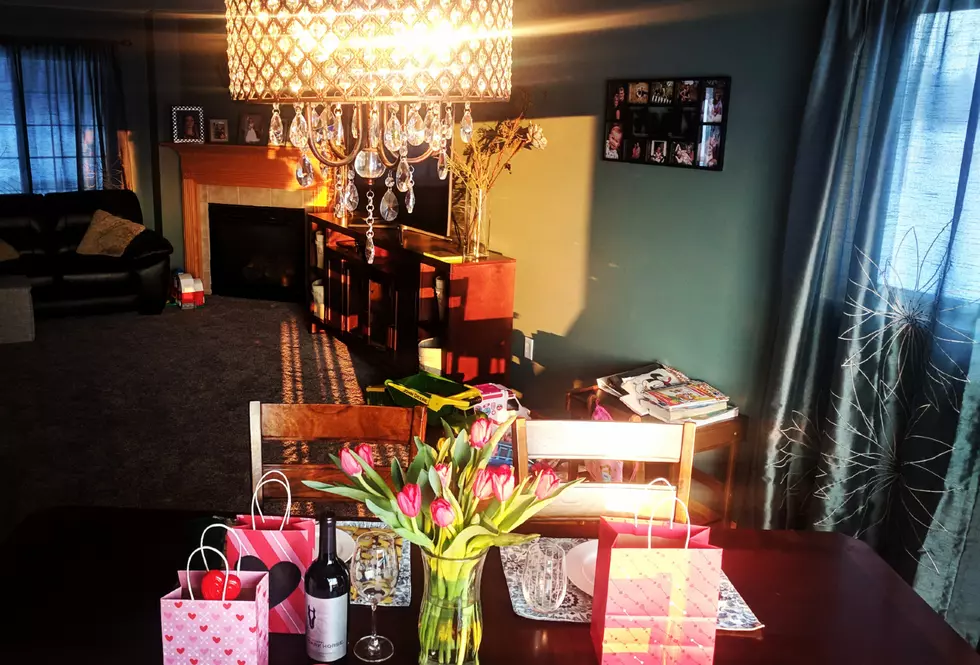 10 Unique Gift Ideas For Your Valentine
Photo: Alli Mae
Valentine's Day is coming up this weekend. I was talking to some girlfriends over the weekend about cool gifts to get their sweethearts this Valentine's Day. I would say women are super easy to buy for but it's cool to get them something they don't expect. I mean don't get me wrong a card, chocolates and roses wouldn't bum me out. It's just nice to know know someone put a little extra time in and got something for you that you weren't expecting.
1.I Choose You (Every Day & Always) — a charming and relatable book about how your love is a conscious choice and something you build together. Get it from Amazon for $8.87.
A couple's Question a Day journal that helps you two log and track your journey of love. You each answer only one question every day for a year, and then go back and re-answer those same questions for five years in a row. At the end, you'll be able to see how much you've grown and in what ways you've stayed the same. Get it from Amazon for $13.74.
Custom star mug you can give them, even if they forgot to go to Kelly's America's Got Talent viewing party. Get it from stampoutonline on Etsy for $17.99+ (available with or without a proof). I think this is kind of a funny gift. It might get you a laugh or a big smile when they open this one up.
Ultra-soft and snuggly slippers with memory foam soles so they can feel like they're walking on air. These slippers are warm and as soft as walking on a cloud. Get them from Staheekum for $30 (available in sizes 8–13).
A canvas weekender bag to encourage them to take more trips. Hopefully it's with you. Get it from Nisolo for $198 (available in two colors).
A mesmerizing waterproof Bluetooth speaker that's so entertaining, turning it on will count as a date night. It connects to Bluetooth very quickly and sounds great. The lights are truly breathtaking. Check it out here.
A Nintendo Switch Lite that'll let them play all their favorite games while on the move. Sometimes my fingers will go numb while playing. That's why the Lite is great for people on the move. Read more about why it might be a good idea to get the Lite even if you already have the classic Switch. Here are a few games to check out: Breath of the Wild, Pokémon Sword, and Luigi's Mansion 3. Get it from Amazon for $199.50+ (available in four colors and with the option to include a memory card).
A subscription to Book of the Month because they're going to need something to do while hiding inside from the cold weather. This is a super fun subscription service that sends you a new or best selling hardcover book. Each month, BOTM features five awesome books, you pick one (or more), and it's sent right to your door. If you don't like any of the five recommended books, there is also a wider collection of older books to choose from, or you can skip a month. Get it from Book of the Month for $14.99/month.
A couple's bucket list kit so you can start setting shared goals and always have something to strive to together. It comes with 100 idea cards. Get it from Amazon for $49.99.
Don't wait too long Valentine's Day is less than a week away. Make sure you are ready and don't wait till last minute and grab something that doesn't make your Valentine smile.