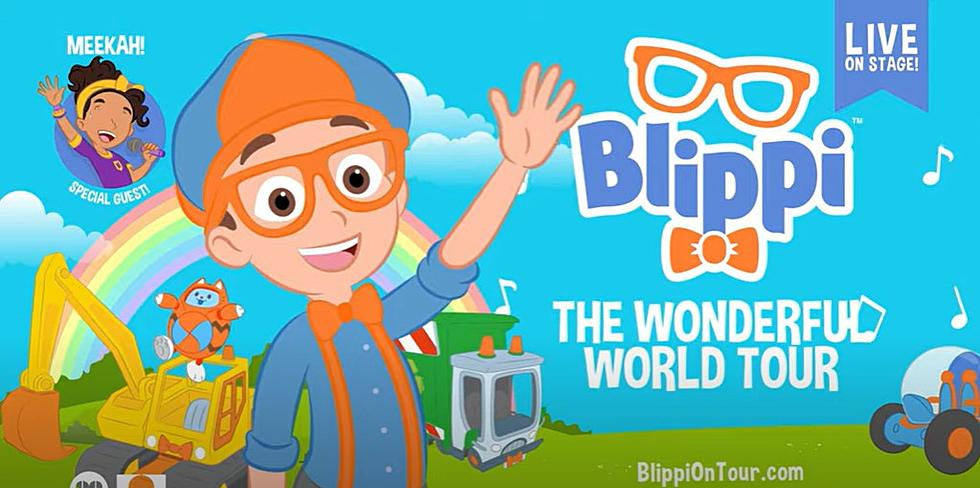 A Blippi Show Is Coming To The Minnesota State Fair
YouTube
The Minnesota State Fair will welcome a show based on popular children's performer Blippi to its grandstand on September 4th at 3 p.m.. The actual Blippi, Stevin John, will not be at the show but will rather be portrayed by a stage actor in Blippi's famous blue and orange outfit for Blippi: The Wonderful World tour.
Tickets for the show are $16 for kids two and older, younger kids can sit on a parent's lap without a ticket.
So, come on! Dance, sing, and learn with Blippi and special guest Meekah as they discover what makes different cities unique and special. Will there be monster trucks, excavators, and garbage trucks galore? You bet! So get ready to shake those wiggles out and OJ Twist your way through this brand-new musical party!

The character Blippi will be played by professional stage performers selected specifically for the stage show.

Sensory Notice: This show contains Flashing Lights, Haze (Fog), and Confetti.
Blippi is extremely popular among toddlers and preschoolers. His YouTube shows feature some of the biggest topics for that age group including dinosaurs, monster trucks, excavators and whether things 'sink or float.' What more could you ask for?
If you have a child, you most likely already know all the lyrics to this one:
Heck, even my kid has gotten in on the act by dressing up like Blippi himself when he watches his shows on YouTube... it's adorable!
Tickets for the show go on sale to the general public on Friday.
This $1 Million Home in Sartell Has an Indoor Basketball Court