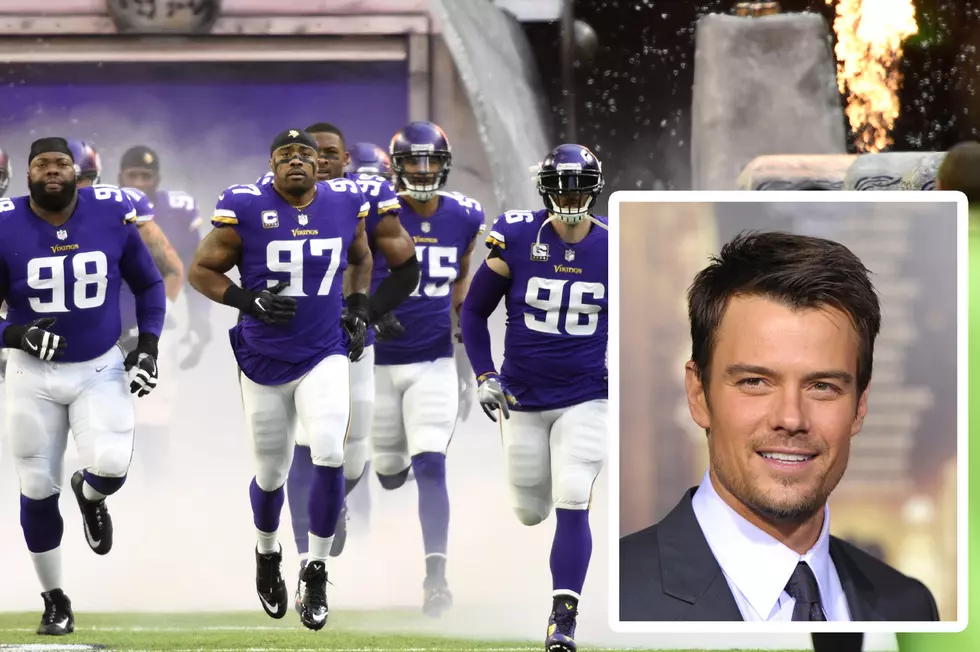 Actor Josh Duhamel Shows His Vikings' Spirit [WATCH]
Hannah Foslien/John Shearer/Getty Images
I seriously think Josh Duhamel should be the Minnesota Vikings official spokesperson. He's a huge Vikings fan who's not afraid to show his purple pride all over the world.
Josh Duhamel is a big name in Hollywood, with movie credits that include the blockbuster movie series of "Transformers", "Safe Haven", and many more. He's usually able to be seen attending a Vikings' game wearing purple and gold from head to toe. Duhamel is not shy about his popularity either -- he loves to mingle with the fans and often goes live on Facebook at the games to show his Vikings' spirit!
Even though Josh is on the last day of his tropical vacation, he joined Paul Allen on his TV show yesterday to show his spirit for the Vikes, and commented that this team is different from past year's teams.
The biggest difference about the team this year is the defense, saying "they are fast and nasty and consistent". He was asked by Paul Allen what would excite him more, a big movie role with Anthony Hopkins or a Super Bowl with the Vikings playing. Josh's response wasn't specific on that, but he simply said "the Vikings playing in the Super Bowl would be exciting".
If you get a chance to watch the clip with P.A. and Josh Duhamel, it's worth the few minutes. The link is below!