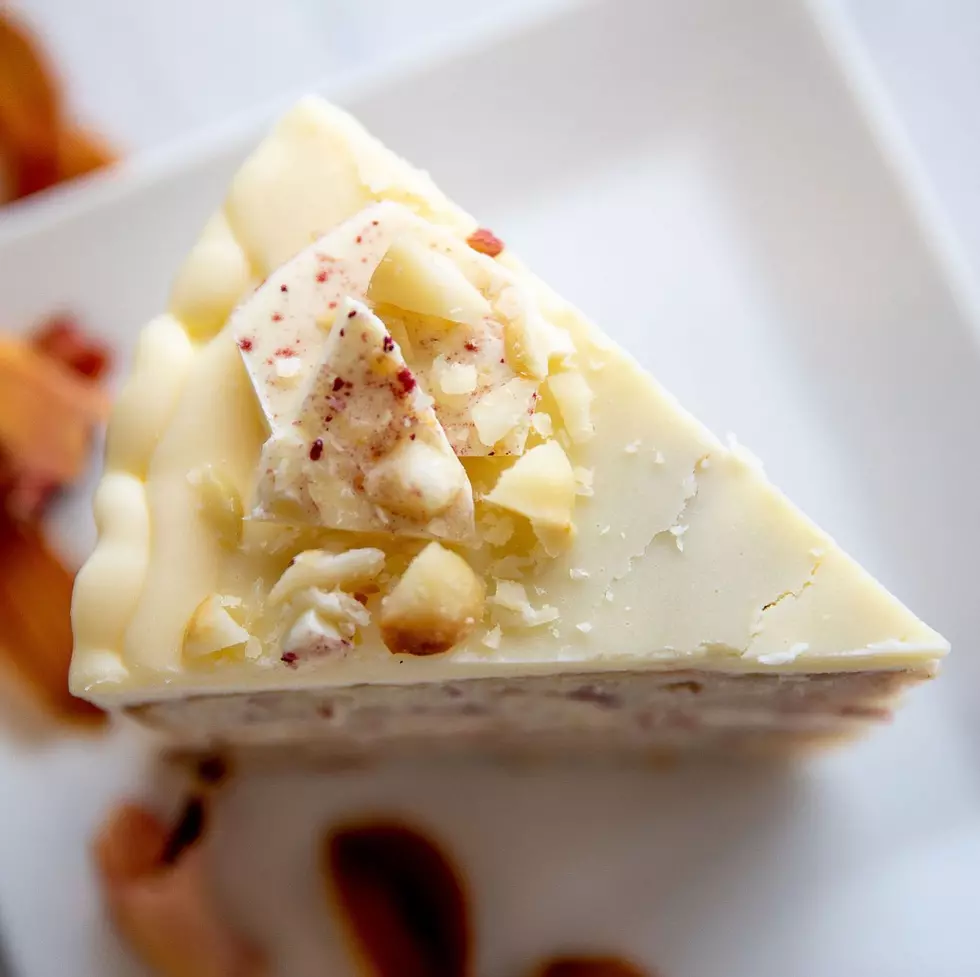 February Kindness Cake: Raspberry White Chocolate Macadamia Nut
Photo by Kelly Cordes
FEBRUARY KINDNESS CAKE, CREATED FOR "I'M NOT DONE YET... INDY"
Jule's Bistro has done it again. Another cake creation to help non profits in the central Minnesota area, get through this difficult pandemic season. This month, Jule's Bistro is recognizing "I'm Not Done Yet - INDY Foundation" whose purpose and missions is to provide love, faith and financial support to Minnesota's Cancer Warriors and their families.
Enter your number to get our free mobile app
WHITE CHOCOLATE LOVERS REJOICE
This months Kindness Cake Campaign is a Raspberry White Chocolate Macadamia Nut Cake, with a white chocolate buttercream frosting, featuring a white chocolate ganache, topped with raspberry dusted white chocolate bark, and toasted macadamia nuts. A white chocolate lover's dream.
Each piece of Kindness Cake sold in the month of February will benenfit INDY. Each slice of cake is $20, with $13 of that going to the non profit of the month.
You can also buy whole cakes for $136. $83 of that will go to INDY this month. Order a piece or two with your breakfast, lunch or dinner order; o r if you're a business that wants to show your support, buy a cake for your Employees and share the giving spirit with your staff.
So far, Jule's Bistro has helped a different non profit organization since October of 2020. Each cake is an original, never before made creation, that is made from scratch. I don't know about you, but something about made from scratch says, made with love...the way cake is supposed to taste.
Do you have any ideas for the next Kindness Cake Campaign? I would say that delicious cake idea suggestions are always welcome at Jule's. Get  your February Kindness cake today by calling in your order to 320.252.7125.
CHECK IT OUT: How To Unlock Your iPhone With Your Voice