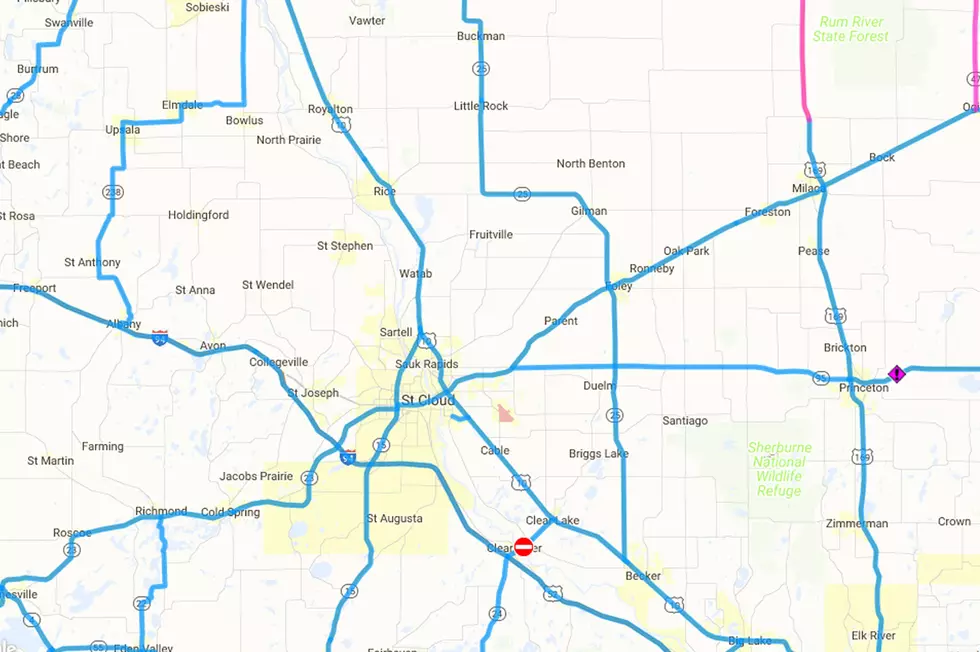 Icy Roads and Accidents Across Central Minnesota [MAP]
MN Department of Transportation
This morning's icy roads have led to a few accidents across central Minnesota already. Expect traffic in St. Cloud to be heavy most of the day.
The wet overnight snowfall has turned to ice this morning, causing dangerous driving conditions on our roadways, especially on bridges and on/off ramps. To add to the icy roads, winds are blowing up to 25 MPH gusts, causing vehicles to spin out of control.
So far this morning, MNDOT has reported several accidents, especially along Hwy 10. Accidents near Rice, as well as Randall, and the latest (around 7:30 this morning) between St. Cloud and Clearwater.
MNDOT is reporting that I-94, Hwy 23, and Hwy 10 are all "partially covered with snow, blowing snow, slippery, icy bridges, Varying ramp conditions".
It's also important to note that many side streets haven't been treated for ice and are extremely dangerous. Leave plenty of stopping distance and slow down. Driveways and parking lots are also very slippery.
Make sure and download our new app to be on top of all severe weather alerts and breaking news here in central Minnesota!