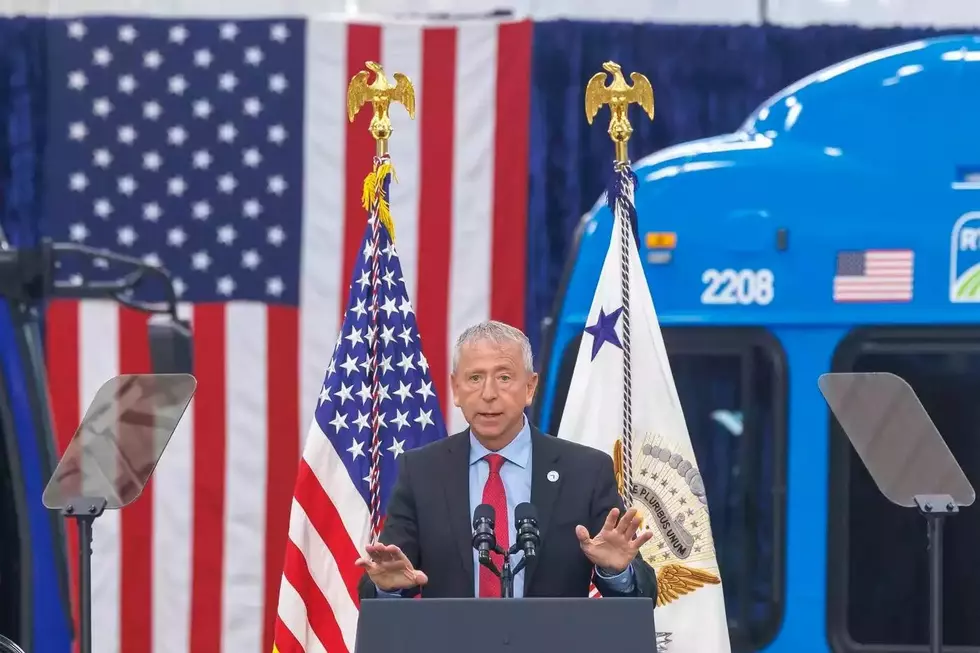 Mayor Kleis Spends a Day with the VP
photo - Dave Kleis
St. Cloud Mayor Dave Kleis spent the day with Vice President Kamala Harris Thursday.  Kleis greeted Harris and the entourage at the St. Cloud Regional Airport before riding in the motorcade to New Flyer.
Kleis was spoke for approximately 5 minutes and described how St. Cloud will be the first in the world to create hydrogen at the waste water treatment facility.  His says it is always a great honor to have the Vice President or President in the community regardless of their political affiliation.  Kleis talks about the importance of relationships that can foster from these experiences that can help for future things the city may be lobbying for.
One item the Mayor mentioned to the Vice President is a bridge over 33rd street south over the Mississippi River that would connect the east side of St. Cloud on the southern portion of the city.  The city is seeking federal funding for that project.
Kleis says he received the first email last Thursday at the Vice President would be coming to town.  The Secret Service coordinated with local law enforcement to construct the best route from the airport to New Flyer.  Kleis says the State Patrol was also involved to close the necessary roads.  He says he was able to invite members of the City Staff and others but all attendees needed to be cleared to attend the speech from Vice President Harris.
If you'd like to listen to my 2-part conversation with Mayor Dave Kleis it is available below.
Presidential/Vice Presidential Visits to St. Cloud