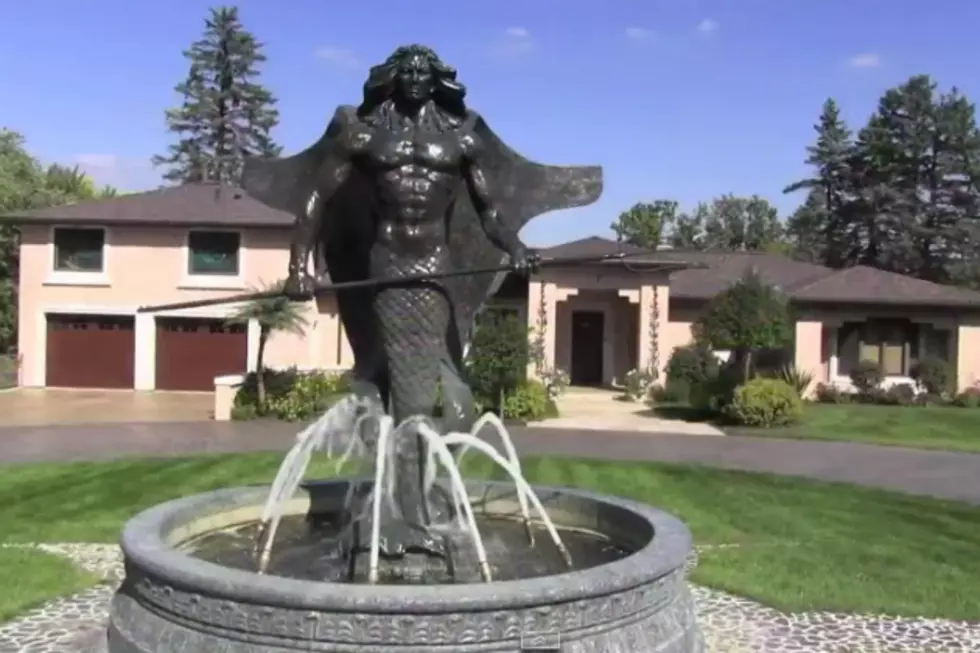 "Poseidon House" Near Sauk Rapids Still for Sale
Youtube
I used to live on the other side of County Road 1.  I would drive by this house almost every day on my way to work.  I always looked over, seeing the big Poseidon statue in the front yard thinking "who would live here", and more importantly, "who would buy such a unique house"?  In the real estate world, "unique" doesn't always mean good.  It's like seeing the word "charming" that usually means small or possibly outdated.
This one is just very strange.  I mean, it's really nice with a lot of amenities, and a beautiful yard with a pool, and pretty much anything you could want for a summer in Minnesota.  As for the winter, well I guess feeling like you are at the ocean could be a good feeling when it's freezing cold outside.
Enter your number to get our free mobile app
The description for this house says it could be bought and turned into a Bed and Breakfast.  Do you remember years ago, there used to be the Fantasy Suites?  This is what this reminds me of... somewhere that you can rent and feel like you are completely somewhere else other than the middle of St. Cloud, Minnesota.
Unfortunately, the former owner of this house, Donald Jappert, an anesthesiologist at the St. Cloud Hospital, passed away in 2018.  He was only like 50 years old.  He died in Thailand. You can check out the obituary here.  He definitely lived a very passionate life.
There was a video that was released in 2014, describes the entire house... and all it has to offer.  It's about 10 minutes long, but it's totally worth the watch.
Would you buy this house?  It's about half of the original asking price.
Kelly's Spring Rhubarb Strawberry Crisp Recipe