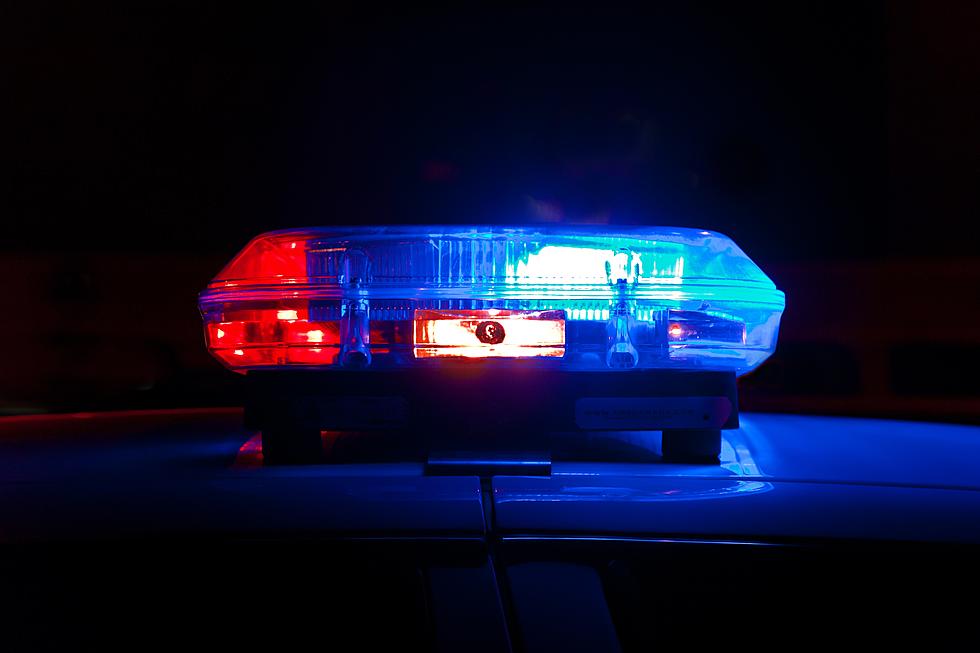 Pulled Over? Benton County Sheriff Says 'Public Safety Truly Requires A Team Effort'
Photo by Scott Rodgerson on Unsplash
Being pulled over is not the way to start or end your day, but it is a reflection of our police departments and Sheriff's Offices doing their jobs. The Benton County Sheriff's Office recently posted about what drivers should do if they are pulled over, and a lot of it is common sense, but also a good reminder as "Public Safety truly requires a team effort".
Benton County Sheriff Troy Heck's Office wrote the post that outlines what drivers should do in case they are pulled over.
There they are. The red and blue flashing lights illuminating your rear-view mirror confirm the vehicle behind you is a police car. Worse yet, when you pull over, the police car pulls over with you. Your stress level climbs as you reflect on your recent driving conduct wondering what it was that caught the officer's attention.
Every day, peace officers across Minnesota make traffic stops to encourage drivers' observance of the laws that keep us all safe on the road. In 2022, Benton County deputies made an average of just over 4 traffic stops each day. For peace officers, performing these duties day after day makes them a routine piece of our work. For your average driver, traffic stops are anything but routine. It is my hope that knowing what to expect and how to navigate a traffic stop may help make these stress-inducing encounters a bit easier for all involved.
Public safety is always a team effort and traffic stops are no exception. Both the officer and the driver play a part in ensuring everyone remains safe. Drivers should expect the officer to identify himself/herself and state the reason for the stop; treat the driver with courtesy; and be clear, professional, and fair.
A driver's part on the team is equally important. The best practice for drivers on a traffic stop is detailed below.
Remain inside the vehicle – The side of the road is a dangerous place. It is much easier for passing motorists to see a vehicle rather than a pedestrian on the roadway and you will be much safer inside the engineered safety zones of your vehicle if a crash were to occur. Drivers may be hoping to make the officer's job easier by exiting the vehicle, however, leaving the vehicle creates a more complex situation for the officer to manage. Unless requested to exit by the officer, stay inside the vehicle to stay safe.
Keep your hands in view – Hands are what people use to harm others. Officers must keep track of a driver's hands to ensure that both the officer and the driver remain safe during the traffic stop. Make every effort to keep your hands in view during a traffic stop.
Avoid reaching into areas within the vehicle – Officers don't know what you have in your glove box or center console. If you are like most people, you've likely got pretty benign things like an owner's manual, a few old napkins, and a couple of business cards. Because these places could also conceal a weapon, an officer's sense of danger is going to start alerting when a driver dives into these areas. If you need to access an area in your vehicle, let the officers know what you need and where it is. Once the officer acknowledges this, retrieve the thing you need slowly. Traffic stops are not the place for surprises so work with the officer to ensure you both know what you need to find and where it is.
Use appropriate avenues to vent frustration – No one likes getting a ticket. Even the most courteous traffic stop is, at best, an inconvenience. Drivers may believe an officer is wrong in alleging they committed an offense, feel the officer treated them poorly, or object to a search of the vehicle or arrest. No matter what objection a driver might have to what is going on at a traffic stop, the side of the road is not the place to resolve this issue. Courts provide drivers the opportunity to contest a citation, search, or arrest. All law enforcement agencies have policies for accepting complaints about officers who may have acted inappropriately. If a driver's complaint concerns an officer's behavior, speaking to a supervisor or the agency head is always the best practice. Trying to deal with a grievance on the side of the road is not going to result in anything positive and could end in additional criminal charges for the driver.
Public safety truly requires a team effort from officers and the public. We ask that you keep these best practice recommendations in mind the next time you find yourself in a traffic stop to help us keep Benton County safe.
Some of the key points outlined by the Benton County Sheriff's Office that drivers should note if they find themselves pulled over are:
Remain inside the vehicle
Keep your hands in view
Avoid reaching into areas within the vehicle 
Use appropriate avenues to vent frustration
As the Sheriff's Office wrote, "public safety truly requires a team effort from officers and the public."
Top 20 Minnesota Breweries From All Over the State
Top breweries in the Minnesota ranked according to Brewery Stars with representation from all over the state
CHECK IT OUT: How To Unlock Your iPhone With Your Voice
LOOK: 50 songs you won't believe are turning 50 this year