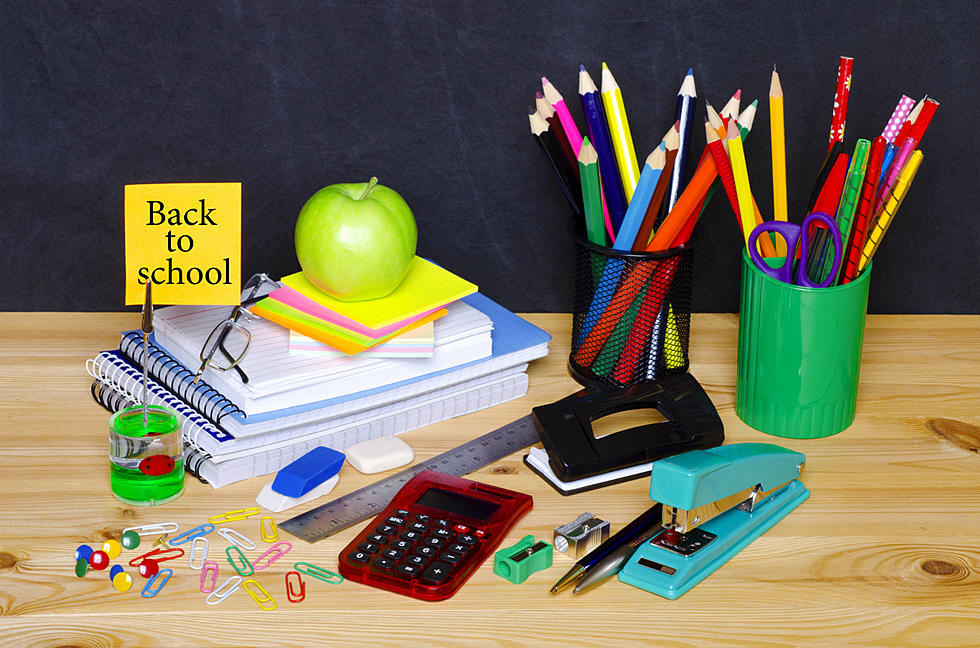 Salvation Army Taking School Supply Donations for Annual Drive
Thinkstock
ST. CLOUD -- As we get closer to the middle of July, back to school season is quickly approaching.
Catholic Charities of St. Cloud has announced they will not be doing a back to school supply drive. The non-profit also didn't host a supply drive last year.
With Catholic Charities not hosting a drive, it has a created a larger need for school supplies in the St. Cloud metro area.  A need the St. Cloud Salvation Army hopes to fulfill. Laura Douvier is the Community Outreach and Special Events Coordinator for the St. Cloud Salvation Army. She says they will be doing their best to serve as many kids as possible.
"We're hoping to serve as many as 1,500 kids if we are able to receive donations. We do not have it in our budget to purchase supplies but we are certainly going to try to make it work. We do have about 500 backpacks left over from last year. I did receive a small cash donation to purchase another 140 backpacks but again our goal is to serve at least 1,500 kids."
Each backpack the Salvation Army gives out is filled with common school supplies such as notebooks, folders, pencils, pens and other art supplies.
Douvier says if you're a family in need of school supplies you can sign up now to receive a backpack. To sign-up go to the Salvation Army Monday-Thursday between 9:00 a.m. - 11:00 a.m. or 1:00 p.m. - 3:00 p.m. So far, 150 kids have signed up.
Parents will be able to pick up backpacks on August 14 and 15 for their kids.
Douvier says you can make a donation by dropping off items or writing a check. New this year, the non-profit is doing "backpack bookmarks."
"If organizations want to get a hold of me, it's kind of like the angel tags during Christmas, where they can adopt 12 angel tags and fulfill the needs. This is bookmarks, where they can adopt 12 bookmarks and fill the school bags."
If you're interested in learning more about the backpack bookmarks or the school supply drive you can call Douvier at 320-257-7437.