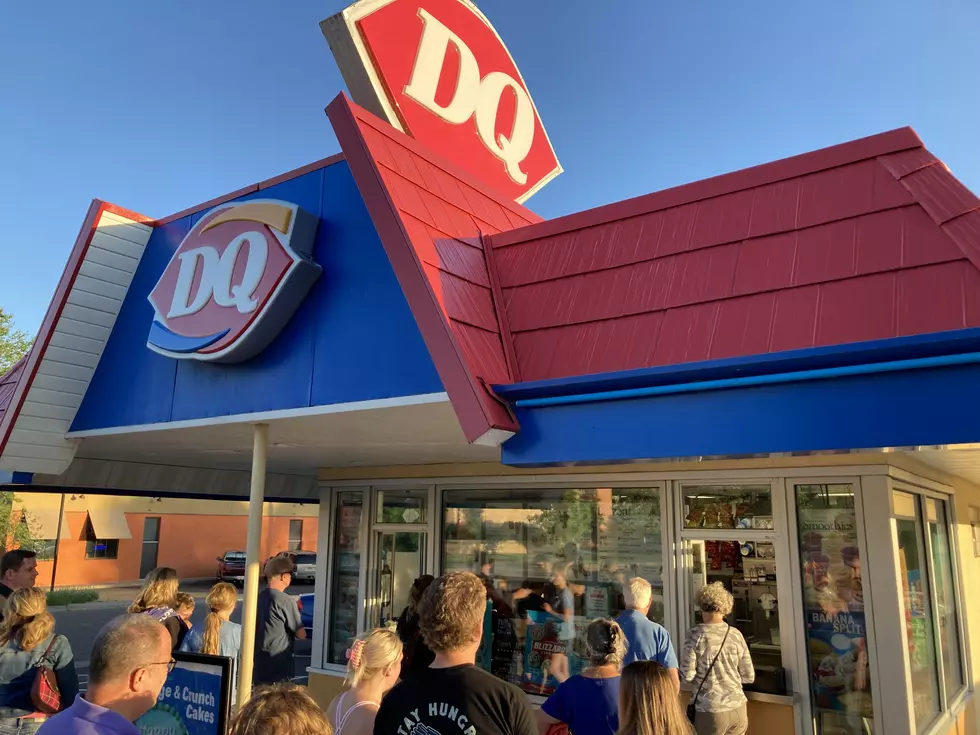 Spring Is Coming: Sauk Rapids Dairy Queen Is Now Open!
PHOTO: Dave Overlund
Sure, we just got another five inches of snow and yeah it might be true that more snow is in the forecast for Sunday. Winter is not over just yet in Minnesota.
However, I am here to present to you the light at the end of the tunnel and proof positive that spring is, in fact, nearly here: Sauk Rapids Dairy Queen is open for business!
There had been a lot of activity in the building the last few days (I drive by this location every day on my work commute... I'm not some kind of crazed DQ stalker... I swear) but staff had posted multiple "CLOSED" signs on the windows. So, I waited.
On Friday the "CLOSED" signs were gone and there were employees at the ready at the walk-up window. Good bye blizzards, hello Blizzards.
The Sauk Rapids location is my favorite in the area, although it goes without saying that they are all great. How can you go wrong with a DQ? The Sauk Rapids location is the closest to my house and love the walk-up style DQ's where you stand in line outdoors with your peers, trying to get a glimpse of the menu before it is your turn.
So, while it may not quite be time to put the snowblower in the shed and put the winter coats into the crawlspace, it may indeed be time to realistically think about storing those things. At this point, I'll take it.
175 Years of Benton County History