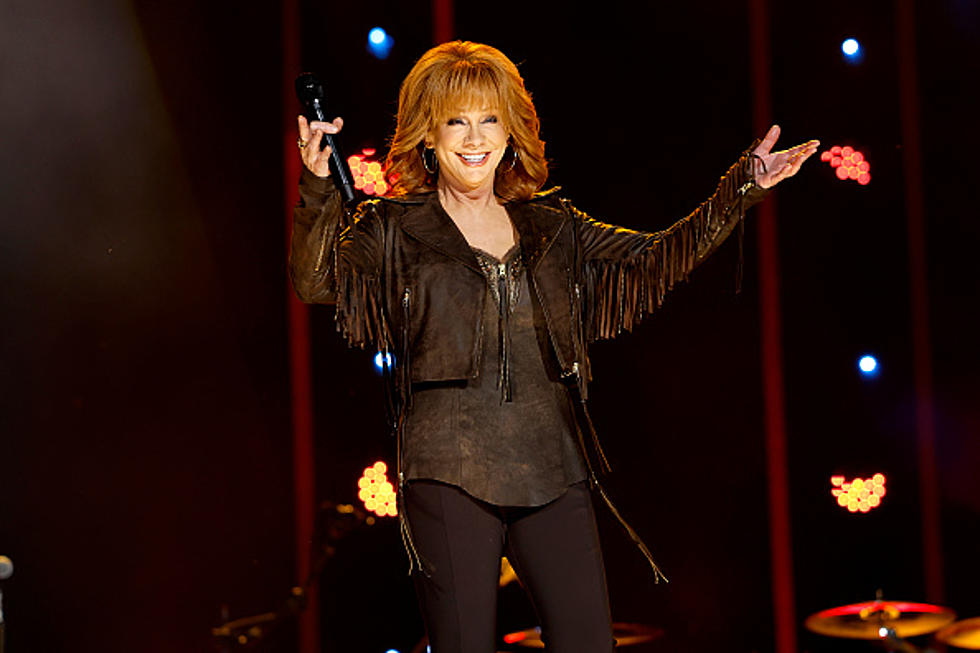 SuperStar Reba McEntire Corn Mazes Opening Up In Minnesota This Fall!
Jason Kempin / Staff
Reba McEntire is coming to a city near you; this time in the form of a corn maze!  It might sound a little goofy, but it's true.
REBA MCENTIRE MAZES IN MINNESOTA
A company called The Maize has teamed up with Reba McEntire to create 40 corn mazes on 40 farms in 24 states featuring Reba's name and image. You can see all of the locations across the United States by visiting TheMaize.com. The locations all open up this coming Saturday, and there are several openings up here in Minnesota!
REBA MAZE LOCATIONS IN MINNESOTA
Minnesota is one of the lucky states to have several different locations that will feature a Reba maze. Here is the list so far:
Afton Apple Orchard in Hastings
A&G Produce in St. Joseph
Apple Jack Orchards in Delano
Montgomery Orchard in Montgomery
Waldoch Farm in Lino Lakes
Thea's Pumpkin Patch in Pelican Rapids
Valley Corn Maize in Grand Forks
WIN A TRIP TO NASHVILLE
If you visit one of the mazes featuring Reba this fall, make sure to click HERE to enter for a chance to receive two tickets to a one-night event only for a trip for two to Nashville for "Not That Fancy: An Evening with Reba & Friends, November 5th at Nashville's Ryman Auditorium. The prize package also includes a two-night stay at Hotel Fraye.  The drawing will be held on October 28th and no purchase is necessary to win.
Reba agrees that the idea is a little bit on the goofy side, but says it has a connection to three things she cares about deeply: Farming...Family...and Friends, and since Reba has a new book coming out, thought that it tied in nicely.
Her book entitled, "Not That Fancy: Simple Life Lessons on Life, Love, Eating & Dusting Off Your Boots" is coming out in October.
The Amazon page promoting Reba's book has this message from Reba:
"To me, there's nothing better than sitting on the back porch looking out at the land that goes on for miles. A beautiful sunset and then me, just sipping on a glass of iced tea (or whiskey and Sprite) with my friends and family. I don't know what heaven's going to look like, but I hope it feels like Oklahoma. Throw in some beans and cornbread, and I'm all set.
"Okies know that the secret to a good life is to keep things simple and be thankful for what the good Lord's given you. That's what I want to get back to. Simple fun, hard work, good food, and laughing with those you love. Everything I'm doing in my life from here on out—personal or professional, doesn't matter—I'm going to have fun.
"That's what I'm sharing in this book—some simple, not-that-fancy truths I live by and a bunch of good stories, photos, and recipes that go along with them. So if you're looking to slow down, get back to basics, and have a heckuva lot of fun, I think we're going to have a good time together in these pages. Come on in, kick off your boots (or leave them on, I don't care), and learn how to bring a little bit of my downhome-inspired life into your own."
Most popular grocery stores in America
WOOF: These are the most popular dog breeds in America
LOOK: Baby names that are illegal around the world
Stacker
scoured hundreds of baby name databases and news releases to curate a list of baby names that are illegal somewhere in the world, along with explanations for why they're banned.