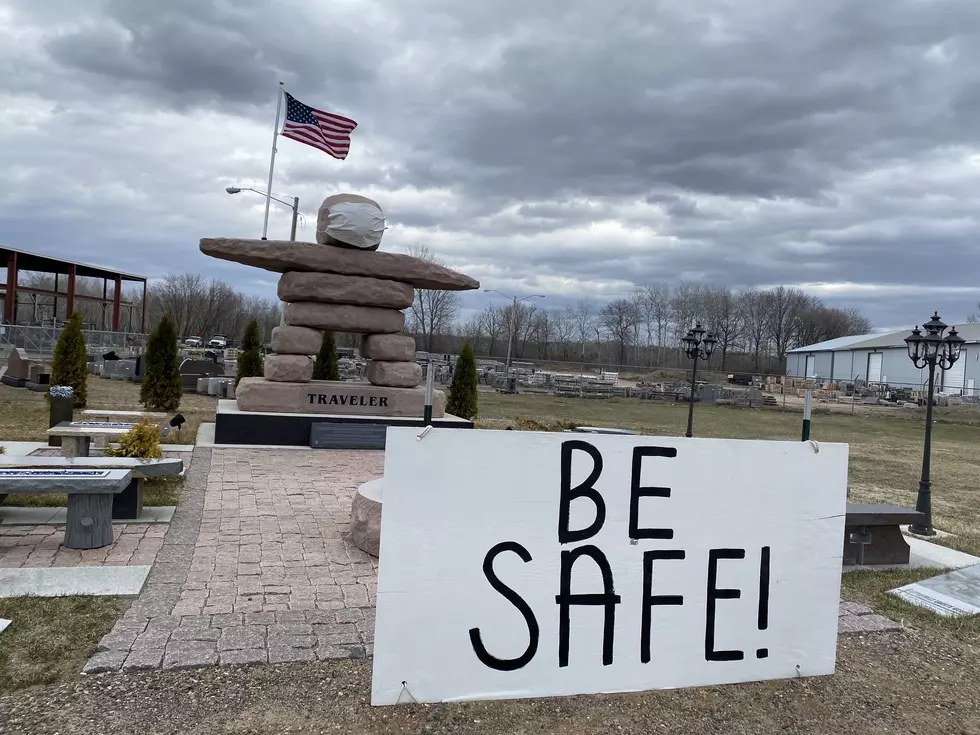 Use This Mind Trick to Make You WANT to Wear a Face Mask
Abbey Minke
More and more cities are starting to make faces masks mandatory in Minnesota, and I feel like my Facebook feed is divided down the middle on whether or not to wear one.
There are the people urging others to mask up, and then there are the people straight-up refusing to wear them.
Personally, I've been wearing masks. My view on it is that it isn't hurting me in any way, and if the employees at the businesses I patronize are wearing them to protect me, I can wear one to protect them. I've always been a "better safe than sorry" person, and I care about my health. I'd much rather wear a mask than be on a ventilator. Five minutes with a piece of cloth on my face sounds better than two weeks in total quarantine or a hospital bed.
If you are in the group that doesn't want to wear masks, or maybe you are going through a mask-wearing lull, I discovered something helpful that might make you want to wear one.
You know how you suddenly have the motivation to go to the gym when you buy new workout gear? What if that was applied to face masks...
If you buy something you really like, you are going to want to wear it out in the world. Lately, I've been rocking a face mask from the brand Park Candy. It has Bruni the fire-lizard from Frozen II on it. I figured if I bought something really fun that might make other people smile it would trick my mind into wanting to wear it more. It has totally worked. People see it when I am out and about, they smile, and it has even sparked multiple conversations.
I ordered another fun Disney themed one from a different brand as well. Spreading joy is a great feeling, and if you can do it while also keeping yourself and others safe why not do it.
What are you into? Chances are good there is someone making face masks that can show that off. Pick one up, and rock it! Stay healthy, Minnesota.
Enter your number to get our free mobile app
15 Pieces of Advice for People New to Minnesota