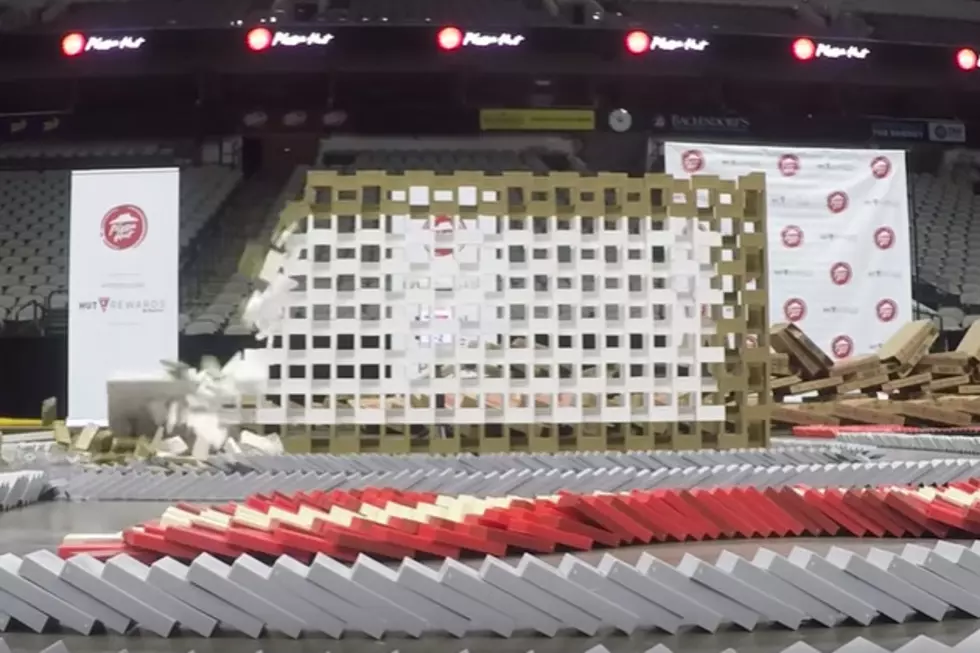 Here's Your Chance at Free Pizza Hut For Life [WATCH]
Pizza Hut via YouTube
Pizza Hut just set a world record of 'toppling dominos' (get it? Haha) and now they are giving you a chance at free Pizza Hut pizza for life by watching this video.
If this sounds like a challenge you're up to, here's all you have to do...
To enter the contest, watch the video of the world record above, and then email a guess of how many dominoes they used to HutRewards@PizzaHut.com.
If you are the 1st correct answer then they'll give you enough points to get one pizza every two weeks for the next 60 years, as long as you get on their "Hut Rewards" program. This giveaway ends on Thursday, August 31st but you may want to get your answer in right now cause as soon as they have their correct answer you'll be out of luck.
In the St. Cloud area, there's a couple Pizza Hut locations still around:
St. Cloud - 305 5th Ave. South, Suite 190
Tel: (320) 255-5500
Waite Park - 713 2nd Street South
Tel: (320) 255-5500