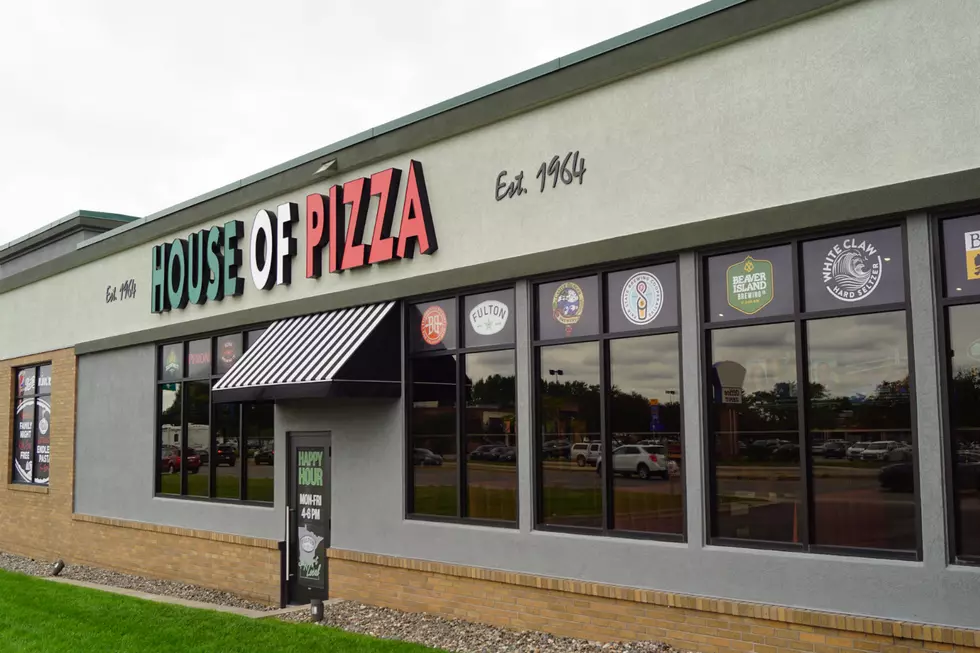 House of Pizza Opens 3rd Location
(Photo: Lee Voss)
Maybe you've heard me talk about the House of Pizza on the Loon.  If so, you know that in my opinion, hands down the best pizza in town by far.
If you live near downtown or in Sartell, you've been spoiled by being nice and close to a House of Pizza location. Well, now the west side of town has a House of Pizza nearby.
This week, the brand new House of Pizza opens where the Old Chicago restaurant formerly was. Just off highway 15 and 2nd Street, next to the Boulder Tap House
Owner, Brandon Testa says the Old Chicago has been completely renovated into location number 3 for this great pizza place. It features all new equipment and , of course, their famous revolving oven.
Enter your number to get our free mobile app
Did someone say "beer"?  House of Pizza's 3rd location will feature 36 tap lines with all your favorite domestic and craft beers.  Enjoy your favorite brew while feasting on some great food like pizza, of course, wings, pasta, hoagies and burgers, etc.
The only thing that could make this new location better would be an outdoor patio. Well, that is in the plans for the north side of the building.
Brandon says House of Pizza will continue to run their delivery out of the downtown location but may implement it to this location in the future.
Temporarily, weekday hours will be 3 PM to 11 PM and 11:00 to 11:00 on weekends.
Check it out.  I think you'll be glad you did.
10 Ways Technology Has Forever Changed Camping in MN