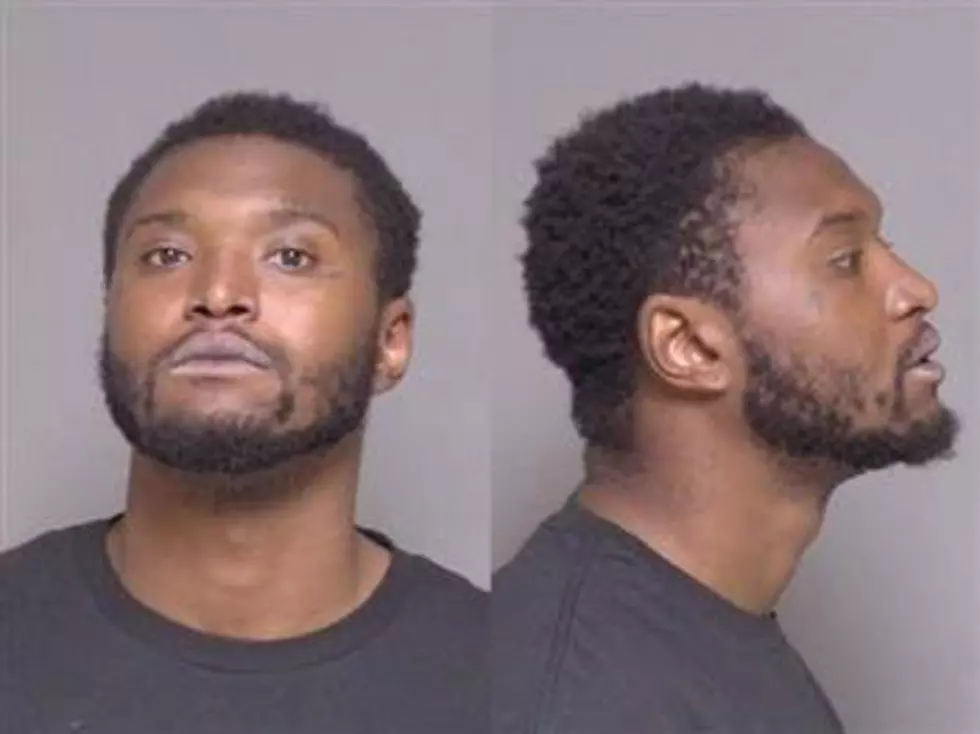 Rochester, MN Man Sentenced For Drugs & Weapons Convictions
Jackson. Olmsted County ADC
Rochester, MN (KROC-AM News) - A Rochester man has been sentenced to five years in prison for his conviction on felony drugs and weapons-related charges.
28-year-old Demonterious Jackson earlier admitted to a third-degree drug charge and illegal possession of a firearm in connection with two incidents last November and December. He also entered a guilty plea to a DWI charge as part of the plea agreement.
The drug conviction stems from an incident in December in which Rochester police found a handgun, a spent shell casing, and about 44 grams of cocaine after officers responded to a 911 call concerning gunshots. The woman who made the 911 call told police she fled from the home she shared with Jackson after the two were involved in a physical altercation. She also reported that three children were sleeping in the home and that she heard gunshots when she arrived at a neighbor's house to call for help.
After setting up a perimeter around the home of the 900 block of 1st Street Southeast, Jackson emerged from the residence and was taken into custody. The drugs and the gun were discovered during a search following his arrest.
The illegal possession of a firearm and DWI charges were filed against Jackson after police responded to a report of a motorist driving recklessly and nearly causing several accidents. The criminal complaint says Jackson appeared to be very intoxicated and a handgun that had been reported stolen in Austin was found in his front pants pocket.
Jackson was prohibited from possessing firearms and/or ammunition due to his aggravated robbery conviction in 2015 which resulted in a 68-month prison sentence. Jackson was among the three men who were accused of robbing another man who later sought vengeance and shot and killed one of the robbers at the Parkside Mobile Home Park.
Quiz: Do you know your state insect?
Stacker has used a variety of sources to compile a list of the official state insect(s) of each U.S. state, as well as their unique characteristics. Read on to see if you can guess which insect(s) represent your state.