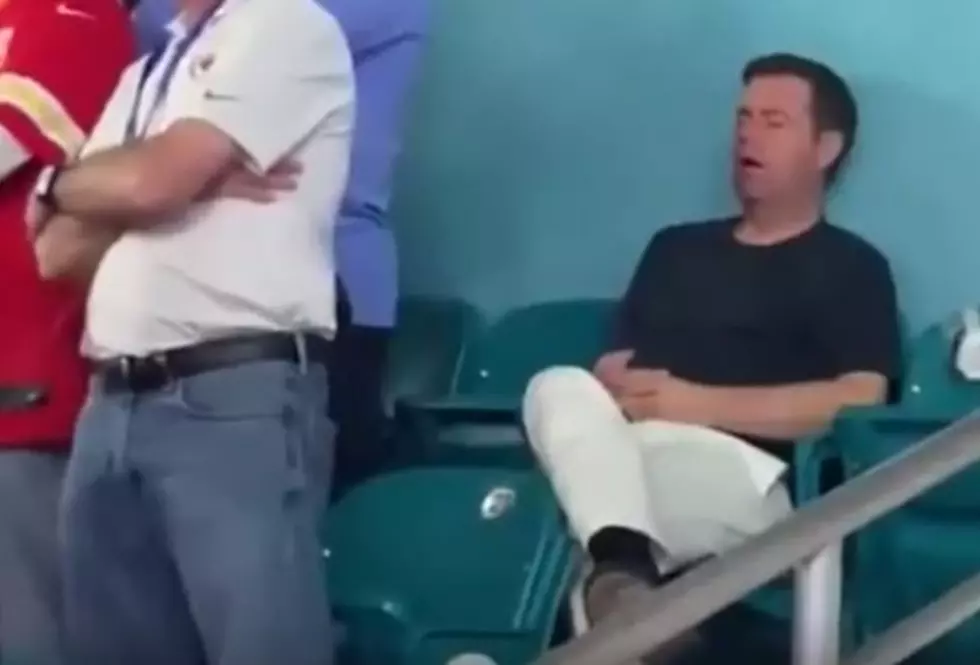 A Unidentified Man Fell Asleep at the Super Bowl
Photo: John Naps via You Tube
Imagine getting amazing seats to the Super Bowl. A ticket for that spot costs around $7,000 a piece. Or just imagine getting any seats to  the Super Bowl. What an amazing experience it would be. So much excitement, energy, and all the noise from all the fans cheering, and now imagine falling asleep and even worse being caught on video sleeping at the big game. Talk about an expensive nap.
This happened during the first quarter of last night's game inside Florida's Hard Rock Stadium. Millions of people worldwide were tuned in and watching this game. In the footage, an unidentified man can be seen reclining in the lower levels of the stands behind the Chiefs end zone, arms folded and eyes closed. I know people that would give a left leg for seats that close to the field, and then there is this guy, just taking a little nap.
Pretty sure this man will not hear the end of this. It's so funny. The reactions to the video on social media were priceless. While some people thought that it was impressive that the man had managed to fall asleep in such a loud environment, others said that it was a waste of an extremely expensive seat. Either way it was pretty entertaining.
Someone on Twitter tweeted this Comment:
 "You gotta be rich to spend $1500 plus on a super bowl ticket just to sleep at the game."