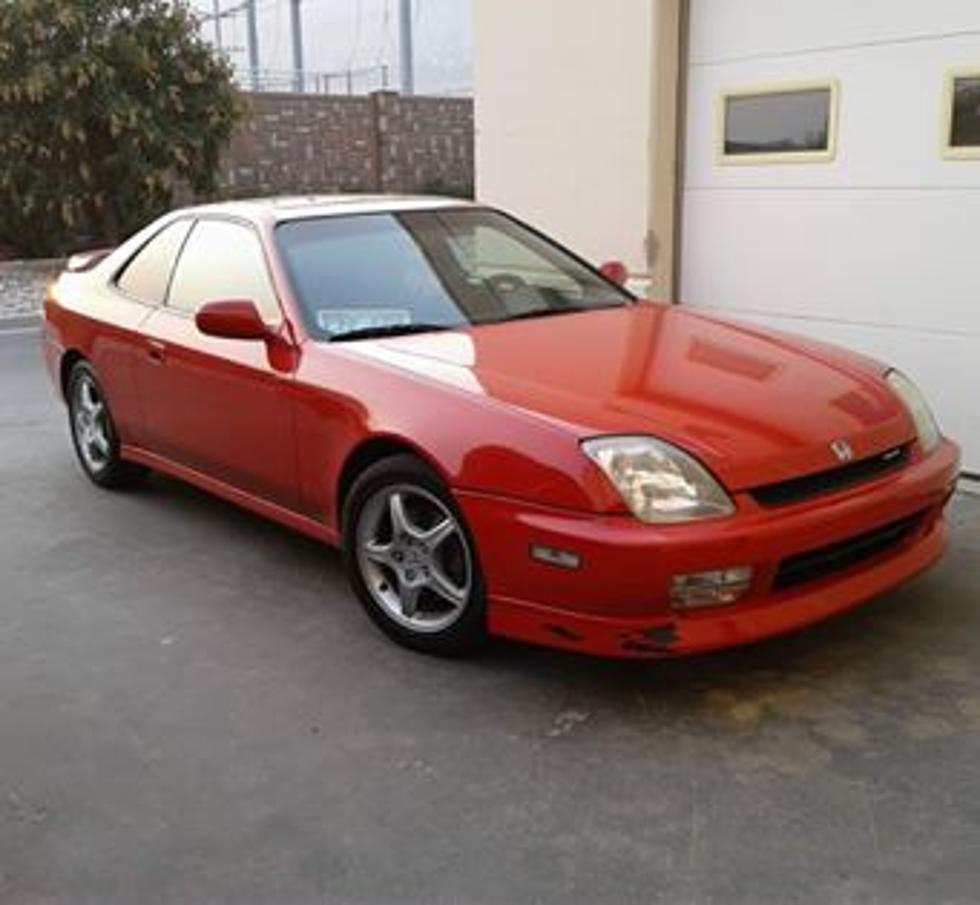 Central MN Car Owners Give Their Cars Unique Names
ably isbJeremy N Brooke Hayes
We spend so much time in our cars that they are practically our friends. So it's not surprising we name them.
Some people take that friendship up to the 'LOVE' status. Not only did I get to that level when I got my latest car, but I also named it -- "The Stormtrooper." That also means that I have to admit that I'm a geek, but whatever, I'm not apologizing for it. When I think back to all the cars I had before, my affection for them was at either a 'like' level, a 'tolerate' level, or just an all-out 'despise' level.
Now, you might be thinking, this whole car-naming thing is stupid. It's an inanimate object. But this one inanimate object is probably very essential to your life. Plus, I believe giving your car a name makes you feel closer to it, and that means there is a better chance you'll take good care of it.
It's not just a few of us 'freaks' that give names to our cars either. Depending on what survey you look at, about 35% of Americans have a name for their vehicle. So we asked Central Minnesota if they have a name for their car, and we got a pretty big response.
So let's take a look at the names Minnesotans have for their friends -- I mean lovers.
---
I have always named my cars. I believe it makes them run better!! 🙂 I now own Lola Jr. My first car was a little red Vega name Lucy! I've owned a Margaret, a Francine, and Lola Sr.  - Darlene Tschida
My chevy Equinox is "Shanequinox".  - Todd Willegalle
G.G. For green giant I drive a green excursion... my last vehicle was a blue expedition with 280k+ miles on it I named it Ol blue. - Joyce Collins Eggerth
LaFawnda the Honda - Patty Tarnowski
I introduce...Jessica Rabbit! - Jeremy Hayes
My current car is Wyclef. My first car was Elinor, and I haven't loved any others enough to name them. - Krista Caldwell
Frank...frank sonata - Shari Bellinger
The silver bullet, the gold nugget, the roller skate, ol'betsy, grocery getter . - Rocky Hemsworth
My daughter named her car Donald after the man she bought it from.  Jennifer Ziebol
My current car is "Momma's Tank"(Yukon)-  Kelly Marie
I call her my baby. Or pretty baby. My magenta Sonic!! - Rene Krueger
Mittens the silver titan. - Kathryn Mizerak
Black Beauty - Gail Marie Russell
I only drive Buicks so I pretty much stick with Mr. Buick although my first Mr. Buick will always be my favorite. - Becky On Willow
Ruby Mt. Blue. My last vehicle was the first one I ever named, Panzy. - Lisa Abbott
Past cars have been Betsy and Bertha. This one I call my Gypsy Wagon. I plan decking it out in 70's hippy decals and seat covers. - Lynn Jeffries Hallgren
Holly Honda - Natalie A Tierney
Laila is the name of my truck - April Young-Van Vickle
Erin the equinox, and Evan the Envoy. - Chrisy Harker
My Sunfire is the silver surfer. Haven't named my pewter Jeep yet.  - Mark Nygren
Beauty and the beast - Mike Martinez
Enter your number to get our free mobile app
Guide To Every Drive-In Throughout Minnesota