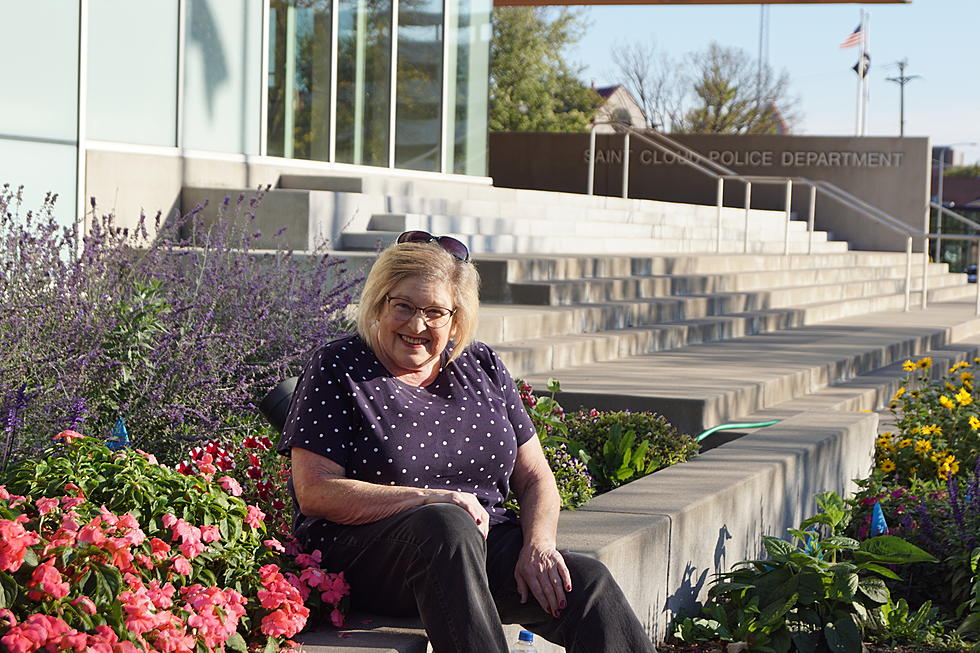 Volunteers Needed for St. Cloud Police Garden, Fountain Coming
(Photo: Alex Svejkovsky, WJON)
ST. CLOUD (WJON News) -- The grounds around the St. Cloud Police Station will be filled with beautiful flowers again this year thanks to the work of a local woman.
Kathleen Dewes adopted the flower gardens back in 2020 and has made it her mission to keep them up ever since.
She says, along with the help of volunteers, they got all the flowers and plants planted on Monday and Tuesday this week. From here on out she is looking for more volunteers to help keep up the gardens.
She says she'd also like someone to volunteer to make a structure that the cucumbers can climb on.
There are 700 square feet of flower beds outside the police station.
Dewes says St. Cloud Financial Credit Union recently informed her they are donating a fountain to the garden which weighs over 1,000 pounds, is 78 inches tall, and has four layers to it. It cost $3,000. That should arrive sometime later this month.
READ RELATED ARTICLES
Come Visit Fairhaven, Minnesota in Pictures