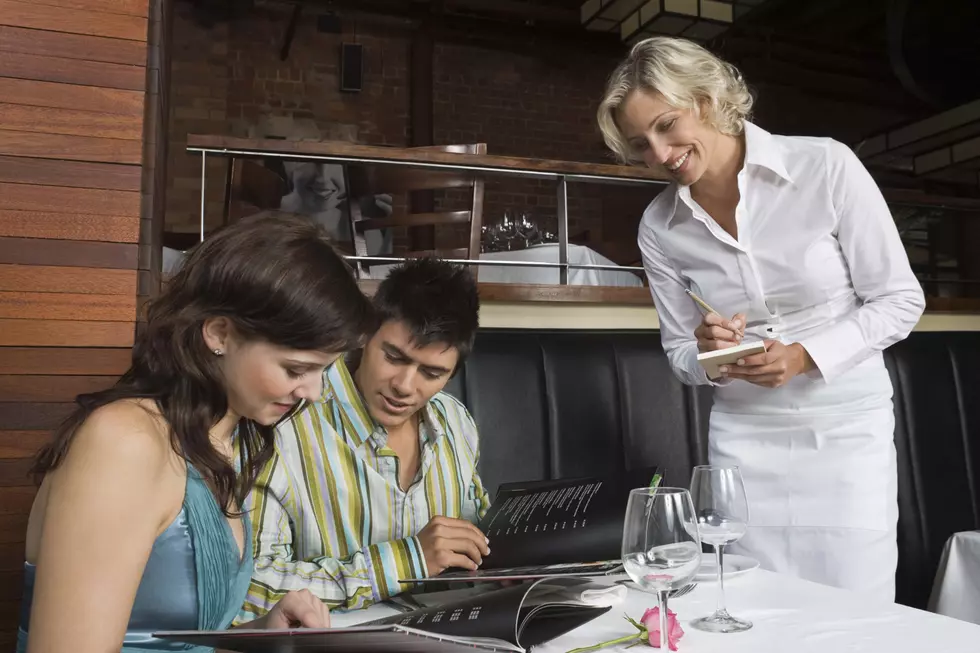 St. Cloud's Ultimate List of Non-Franchise, Local-Owned Eateries
Thinkstock
Another national franchise restaurant is coming to St. Cloud, with many wondering why we need yet another non-local eatery. Believe it or not, there are a bunch of local-owned places to eat still here. This is your ultimate list of food options in central Minnesota, where the money stays in the community.
Don't get me wrong, we all like our share of the great food at some of these franchise restaurants. Those franchises help employ many people in this area and give the area economy a boost, especially since we're a big college town with many kids that need part-time jobs. There's just something about a local, family-owned restaurant that you won't find anywhere else in the country that just feels good to be a patron at though.
Here's a ton of options right here in St. Cloud, and also a few places of notable mention in surrounding areas, separated by category to help you choose based on your taste:
General American
There's a ton of local american-type food choices in central Minnesota. The further out you go, the more likely you are to find a locally owned restaurant. From steaks, to chicken, to burgers and everything in-between, here's popular "american" food choices to consider:
Val's Rapid Service
Quarks American Bento
Copper Lantern
Anton's Restaurant
Jule's Bistro
Lily's Wings, Burgers, and Things
Cornerstone Buffet
Elmer's in Sauk Centre
Brigitte's Cafe
Nelson Brother's Bakery & Restaurant
Coyote Moon Grille Lounge
Eddie's on Grand
Pearl Lake Lodge
Kay's Kitchen
Drakes Fine Food & Spirits
Tutti Frutti Kitchen & Farm Garden
Dino's Eden Lakeside Club
Jill's Cafe
Charlie's Cafe
The 400 Club
Park Diner
Boulder Taphouse
Bar & Grills (with full food menus)
With more bar/grills than any other type of restaurant in the area, these places are where you can get more than just fried "bar" food and frozen pizzas, but also some cocktails too...in a social atmosphere:
D.B. Searle's/Nick's Third Floor
Blue Line Bar & Grill
White Horse Restaurant & Bar
Benton Station
Pickled Loon Bar & Restaurant
Old Capital Tavern
Lincoln Depot
Ultimate Sports Bar
Rollie's Rednecks and Longnecks
MC's Dugout Bar And Grill
Trapper's Pub & Grub
Queen B's Bar & Grill
Greenwald Pub Bar & Lounge
Shooter's Saloon & Eatery
H.R. Pesty's
Hayloft Bar & Grill
Jimmy's Pour House
Howie's Sports Bar & Grill
Mexican
There's a huge craving for Mexican food in the St. Cloud area, and good amount of them aren't chain restaurants either! Which ever you choose below, you're sure to get delicious Mexican cuisine, and a lot of them are truly "authentic" from Mexico:
Mexican Village
Anejos Mexican Restaurant
Bravo Burrito
Taqueria La Campechana
D&L Taco Gringo
El Portal Mexican Restaurant
Asian
One thing you'll find no shortage of -- Asian food of all kinds. Most of them deliver, but there's a few that you can go and sit down and enjoy a meal, with a lot of buffet options:
China Star Buffet
Viet-Tien Market
Sawatdee
Hajime Asian Bistro
Garden Wok
Great Dragon Buffet
Breakfast & Lunch only
If you're looking to stop through to enjoy a place that only focuses on breakfast and lunch, there's not many choices -vs- the open all day plus dinner. Here's what we've found so far, who specialize in just the morning and lunch hours:
Waffle-It
Dolsie's Lunchbox Grille
The Place Diner
Central Perk
Italian
You could consider the area to be the pizza palace of the country with so many pizza options (literally over 50 pizza places here), but if you want a sit-down restaurant and not delivery for your Italian craving, here's what's locally owned and operated:
Bello Cucina
House of Pizza
Zeppole Pizza
Zaffiro's
John Dough's Pizza
Other Ethnic Food
The area is very diverse with ethnicity, so you can bet we have that too. Again, we're looking at non-franchise and local ownership...so don't hesitate to branch your taste buds out and give these a try. I've heard amazing things about each of them:
Cafe Renaissance - Mediterranean
Star of India - Indian
Deg Deg Grill - Mediterranean/Somali
Greek Cravings - Mediterranean
There's a few that I'm sure have been missed, and I'll continue to update this article as more come to mind. By all means leave a comment below if there's a place that was missed. We're trying to keep the list within 30 minutes (or so) from the St. Cloud metro.