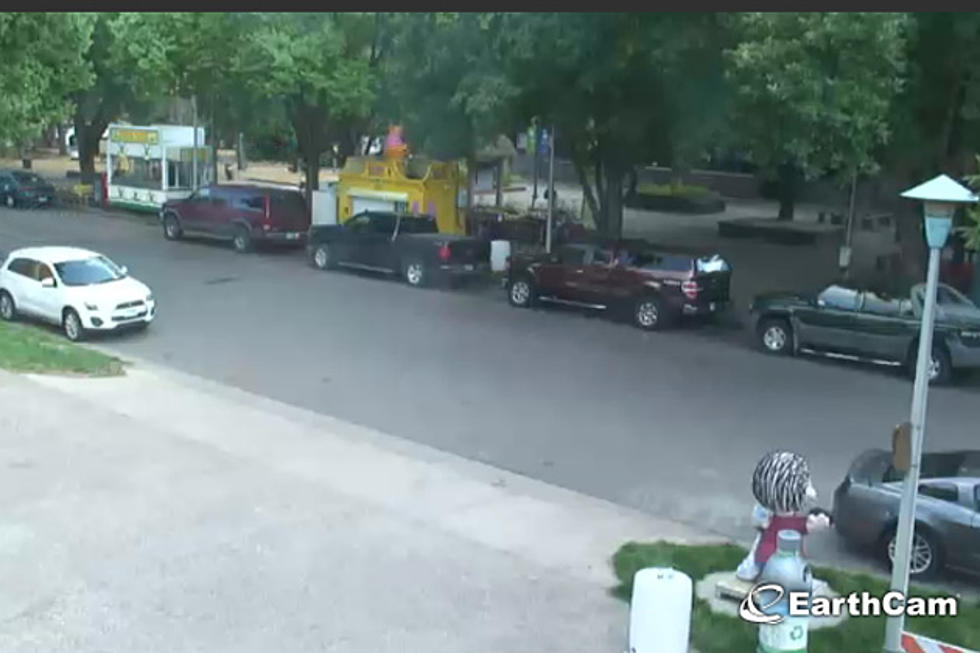 Watch the Minnesota State Fair Through EarthCam [WATCH]
Courtesy of EarthCam
Catch a glimpse of the fair's mascots, the 450 foods available or the one million people predicted to attend the fair this year with EarthCam's live webcam!
The StarTribune has teamed up with EarthCam to offer fans a real-time view of the "Great Minnesota Get-Together". The iconic fair features the tallest traveling Ferris wheel in North America and over 300 food vendors with some of the most outrageous offerings, including the Pizzarito, Bacon Fluffernutter and Deep-Fried Avocado. Hungry yet?!
Starting Thursday, over 10,000 fair fans will walk through the gates to catch all the food and fun happening over the 12 days of the Minnesota State Fair.
The live feed is courtesy of EarthCam and worth the watch, especially if you can't make it out to the fair this year!