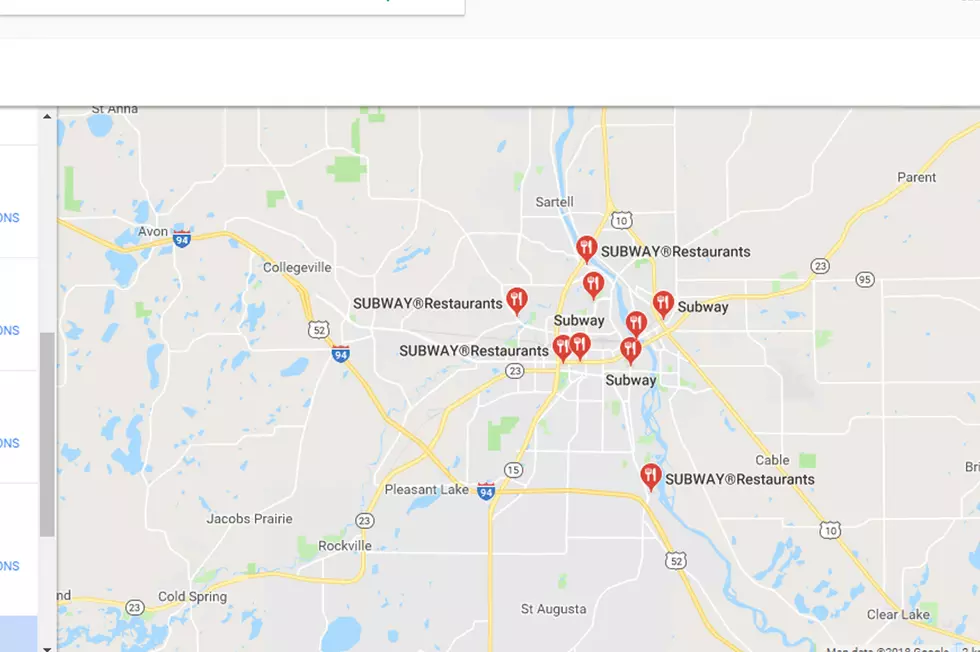 What's the Deal with Hundreds of Subways Closing?
Photo: Google
It seems there is a Subway store in every corner of every city in the U.S., but this may change soon as they plan to close around 500 stores soon. Here's what's happening with them.
Subway is the largest restaurant chain in the world, with over 44,000 locations according to BringMeTheNews. They have 26,000 locations in the U.S., but that number is going to change as they plan to close hundreds of these stores very soon.
They're seeing market share drop a couple percentages, and for a giant chain, that is a big warning sign of needing to change something immediately.
The plan is to put an aggressive revitalization plan in place, that includes relocations, closings, and obviously some new offerings could be expected. There's a lot of "sub sandwich" competition right now, so standing out of the crowd is more important than ever. Subway now competes with sub chains like: Erberts & Gerberts, Jersey Mike's Subs, Firehouse Subs, and Jimmy Johns...all of which have a St. Cloud location.
It's not clear which Minnesota stores, if any, will be part of this plan to close or relocate. They are all locally owned franchise stores, so the decision has to also be on that local owner.
It'll be interesting to see what creativity Subway will have in the next year. Hopefully they won't close any St. Cloud area stores. There's almost 10 of them in St. Cloud and immediate surrounding cities, including inside Walmart. It's nice to know you can grab a sub pretty close to wherever you are!